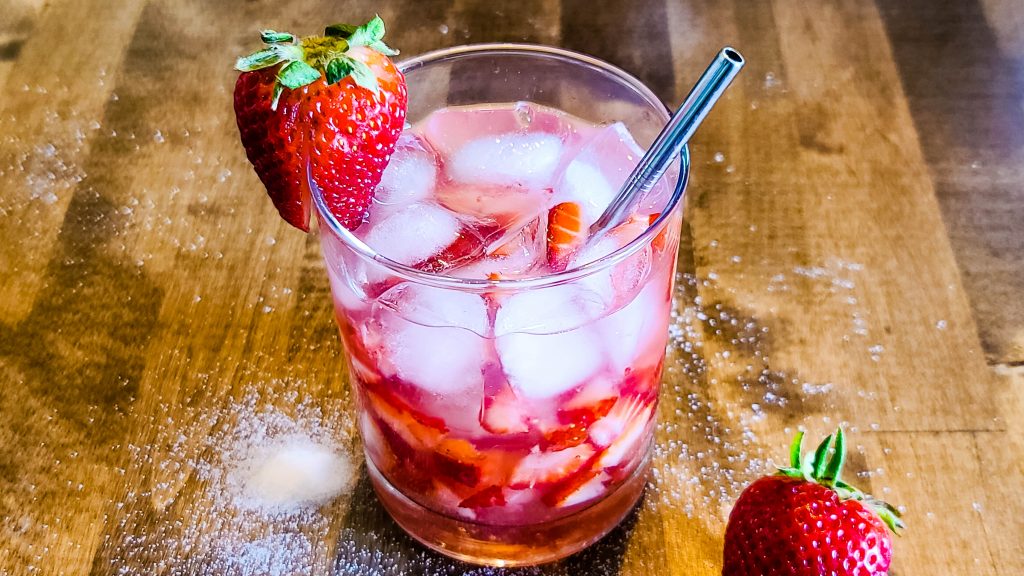 If you haven't tried a Caipirinha yet, you're missing out on one of Brazil's most popular and refreshing cocktails! Pronounced kai-purr-REEN-yah, this drink is easy to make and unlike anything you've tasted before. As the national drink of Brazil, it's a must-try for any cocktail enthusiast. And with this authentic strawberry Caipirinha recipe from a native Brazilian, you can enjoy the real deal from the comfort of your own home. Don't settle for a mediocre cocktail when you can experience the deliciousness of a Caipirinha!
Cachaça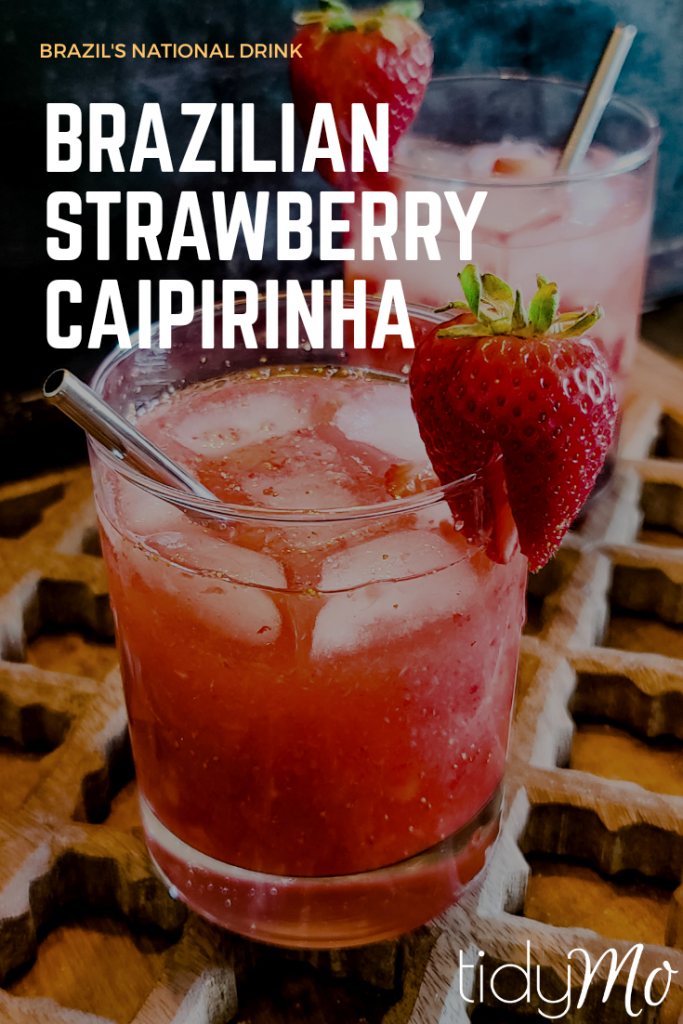 Caipirinha is a beloved drink in Brazil, commonly found in bars and beaches, either enjoyed on its own or with a side of Brazilian cheese bread balls, known as pão de queijo. The secret to this refreshing cocktail is the magic ingredient: cachaça (pronounced kah-SHAH-sa), a white rum made from sugar cane. It's what sets Caipirinha apart from other cocktails and makes it so delicious.
If you're having trouble finding cachaça at your local liquor store, don't worry! You can easily order it online or bring some back from Brazil if you have the opportunity. I recently ordered a couple of bottles of this brand of cachaça to try, and it tasted great. The best part? It shipped all the way to Montana!
While it's best to use cachaça for an authentic Caipirinha experience, you can also make this drink with vodka, in which case it's called a Caipivodka.
Traditionally made with limes, there are also other variations of Caipirinha that use fruits like strawberry (morango), kiwi, or passion fruit (maracujá). If you're looking for an authentic Brazilian recipe for Caipirinha, try this recipe. But if you want to put a twist on the traditional drink, keep reading for my new favorite Caipirinha recipe!
As a blogger, I may earn a small commission for any purchases made through the affiliate links on this site. I want to make it clear that your support means a lot to me and helps keep this blog running. Please note that using these links will not add any extra cost to your purchase. I have included them for your convenience, and I appreciate your support in using them.
Ingredients for this recipe: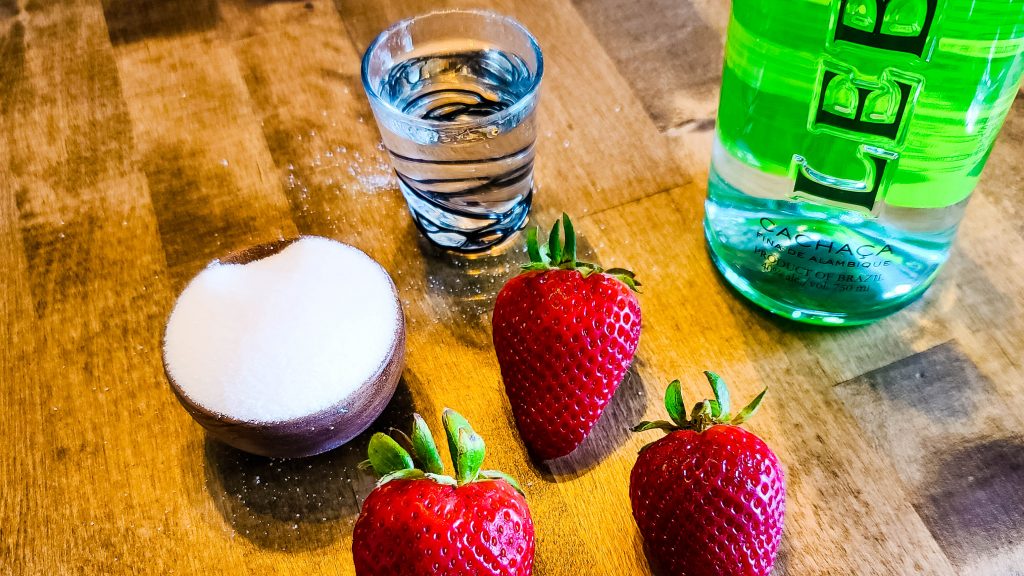 cachaça
sugar
strawberries
water
ice
What you need for this recipe:
blender
strawberry huller
metal cocktail straws
How to make a Brazilian strawberry caipirinha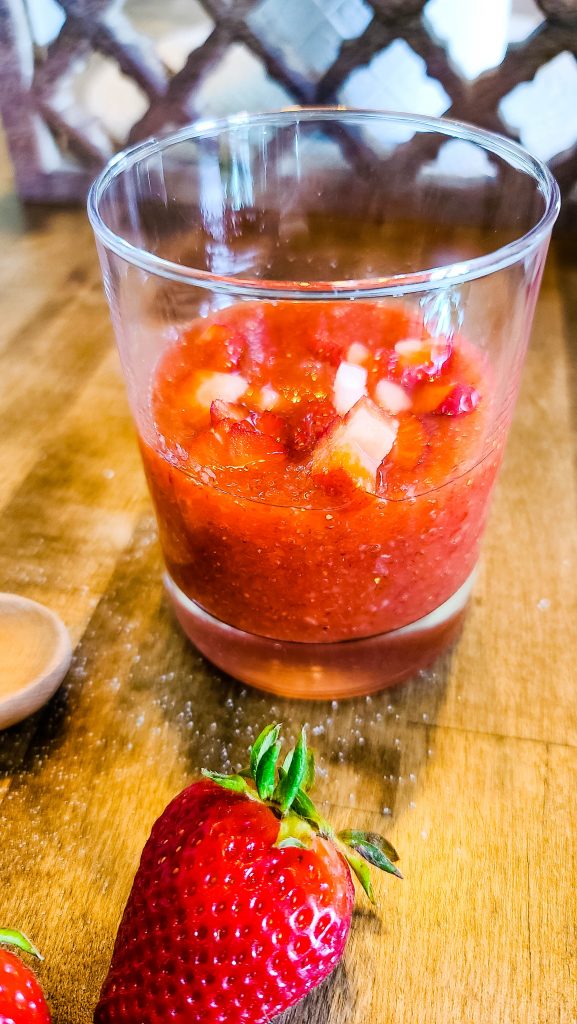 Step 1: Prepare the strawberries
Start by removing the green stems from all seven strawberries. You can use a small gadget like this one to easily remove the stems while keeping as much fruit as possible.
Next, place five of the strawberries into the blender and chop the remaining two into smaller pieces. Set the chopped strawberries aside for later use.
Step 2: Blend the ingredients
In your blender, combine the single shot of cachaça with the five strawberries. Blend the mixture for just a few seconds until you achieve a smoothie-like consistency.
If you have a Ninja blender, you can use the single-cup option for this recipe. This smaller size is perfect for quick blending and requires less cleanup than using the full blender.
Step 3: Add sugar and diced strawberries to the mixture
Pour the strawberry mixture into a cup, then add one tablespoon of sugar and the diced strawberries. Stir the mixture well to ensure the sugar is fully dissolved and the strawberries are evenly distributed.
Step 4: Add ice and stir
Add 7 ice cubes to your glass, then stir the mixture once more to ensure the sugar is fully dissolved and the ingredients are well combined. This will also chill the drink and make it more refreshing.
Step 5: Add water
Fill the remaining space in your glass with water to dilute the mixture to your desired consistency. If you prefer a stronger drink, use less water. Stir well to mix all the ingredients together.
Step 6: Serve and enjoy
Using a metal cocktail straw, give your drink a final gentle stir to ensure all ingredients are well mixed. For the perfect height, I recommend either this cocktail straw or this one! Both options work well with any cocktail drink. Serve and enjoy your refreshing Brazilian strawberry Caipirinha cocktail!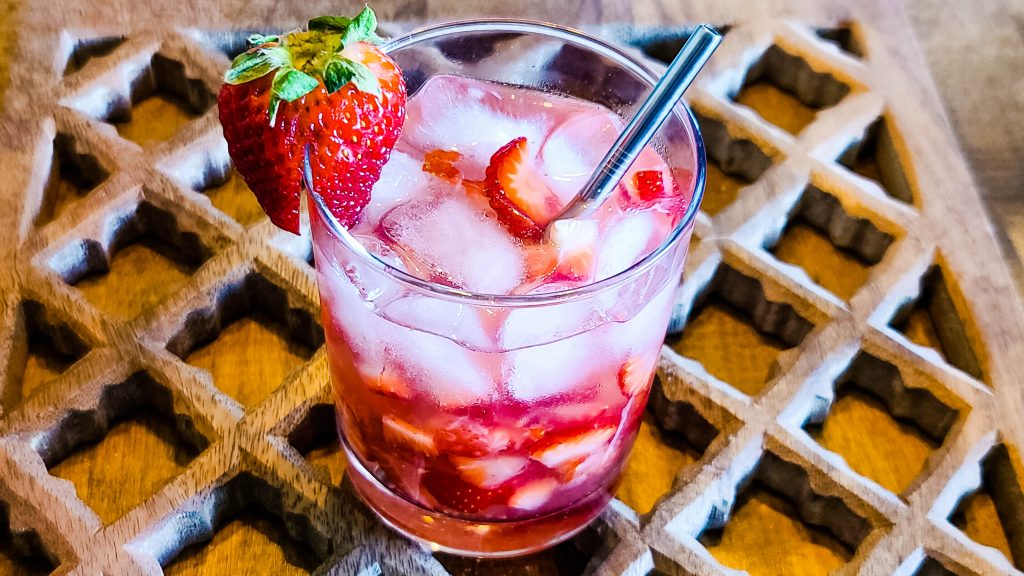 If you like trying new recipes, make sure to check out this traditional recipe for Brazilian beans! Paired with Brazilian cheese bread and Matte ice tea, they make the perfect healthy meal!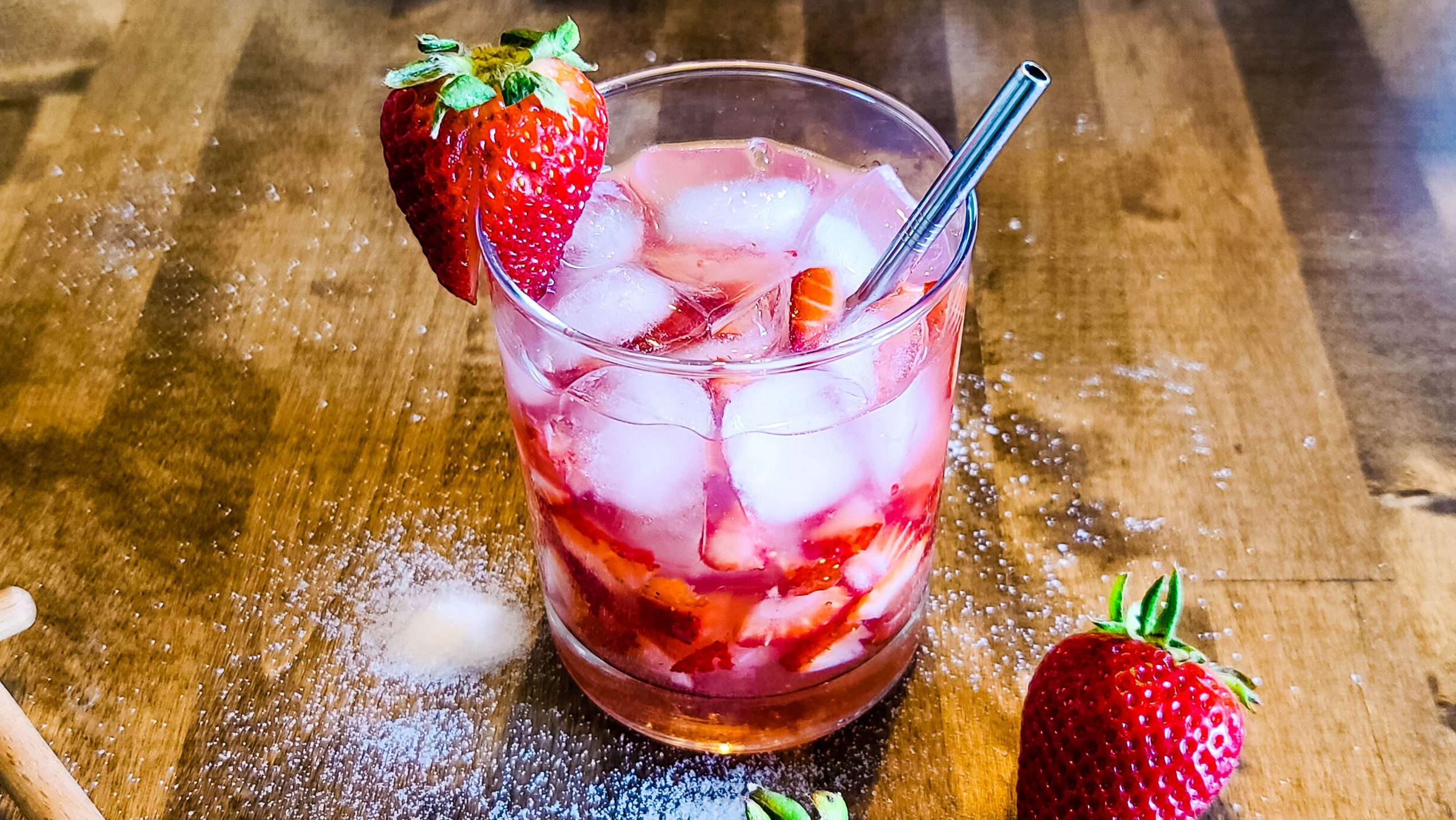 Ingredients
5

strawberries

(whole)

2

strawberries

(diced)

1

shot

cachaca

Leblon

1

Tablespoon

sugar

7

ice cubes

water
Instructions
Cut off strawberry tops: Remove the green tops from all your strawberries.

Dice: Evenly cut up two of the strawberries. Toss the remaining five whole strawberries into your smoothie blender.

Blend: Pour one shot of cachaca over your strawberries and blend for several seconds. You should be left with smoothie-like consistency.

Add sugar and diced strawberries: Pour your strawberry mixture into your glass. Add in your diced strawberries and 1 Tablespoon of sugar. Mix.

Add ice cubes: Add your ice cubes to your glass.

Add water: Add a little cold water to top off your glass.

Serve and enjoy: grab your favorite cocktail straw, mix, and enjoy!
Tried this recipe?
Mention @tidymo and let me know what you think!
I hope that you thoroughly enjoy this refreshing Brazilian strawberry caipirinha as much as we do. Please do not hesitate to share your thoughts with me by leaving a comment below. Your feedback would be greatly appreciated!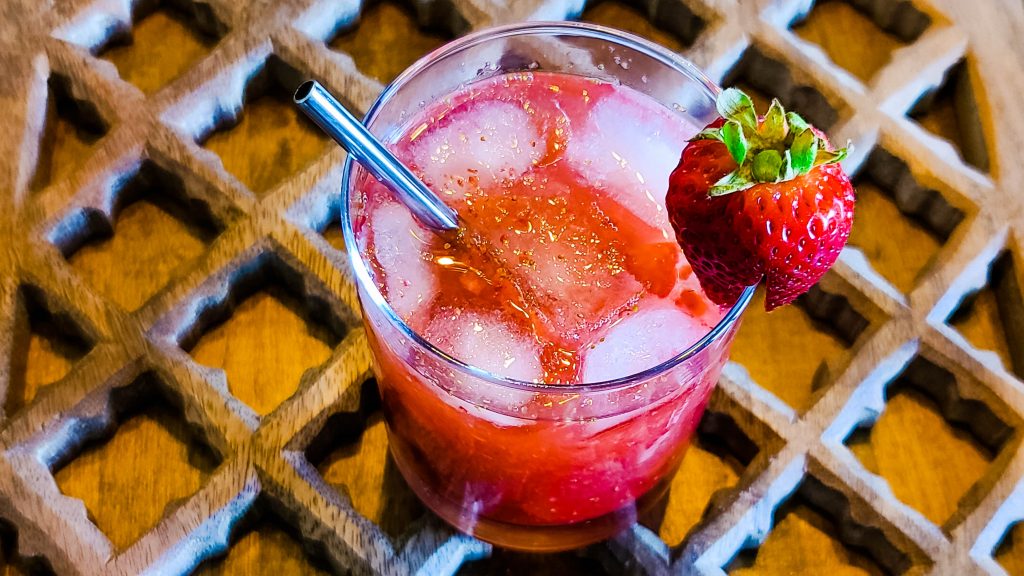 Looking for more recipe ideas? Make sure to check out a few of my favorite recipes below!
Don't forget to subscribe to our newsletter for more delicious and easy-to-follow recipes delivered directly to your inbox!
XO,
Morgan