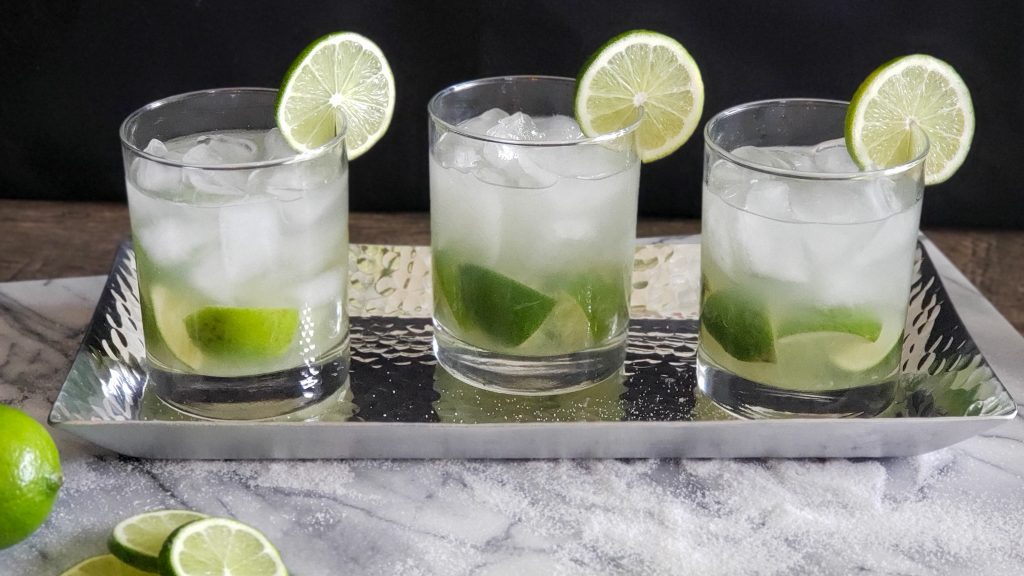 Caipirinha (pronounced kai-purr-REEN-yah) is about to become a new favorite cocktail once you try it! The national drink in Brazil, this refreshing cocktail is incredibly simple to make, delicious and unlike any other drink you have had! An authentic Caipirinha recipe from a native Brazilian, this cocktail recipe is as close as you can get to the real deal!
Cachaça
Commonly found in Brazil whether in the bars or served on the beaches alone or with pao de queijo– Brazilian cheese bread balls; there is a reason this drink is so famous in Brazil! The magic ingredient; cachaça (kah-SHAH-sa). Cachaça is a white rum made from sugar cane. It is what makes this drink so good!
Depending on where you live, you may be able to get it at your local liquor store. Otherwise, look online! I've always brought it back from Brazil with me when I travel there. However, handy-hubby is a native Brazilian and he said he tried this brand recently at a bar; it tasted great!
Although I would strongly recommend trying this out with the cachaça as it is what makes this drink so good and different than any cocktail you have tasted, it can also be made with vodka. In that case, it is called a Caipivodka.
While it is traditionally made with limes there are several common variations on this drink. Some include Morango– Strawberry, Kiwi or Maracuja-Passion Fruit.
I have included these affiliate links for your shopping convenience.  I understand that you have lots of options when you shop.  When you choose to shop using these links, it doesn't cost you anything, helps support our blog and I appreciate it!
What you need: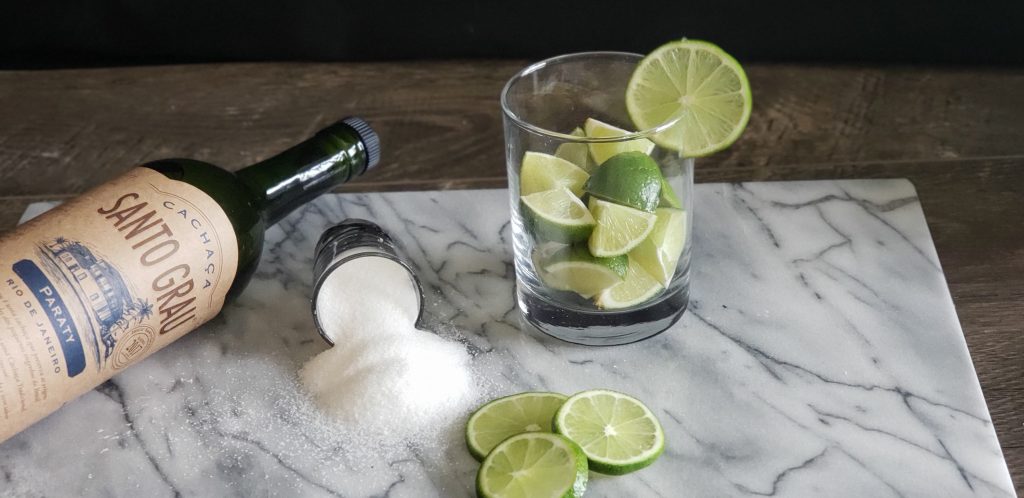 Directions:
Step 1 – Cut a lime in half
Cut one line in half; long wise.
Step 2 – Cut out middle
Cut a triangle out of the middle of lime to remove the white part.
Step 3 – Cut in half again
You should have 4 lime slices. Cut those in half. You should be left with 8 pieces of lime.
Step 4 – Get your glass
Add the lime pieces to a short cocktail glass; peel facing down.
Step 5 – Add sugar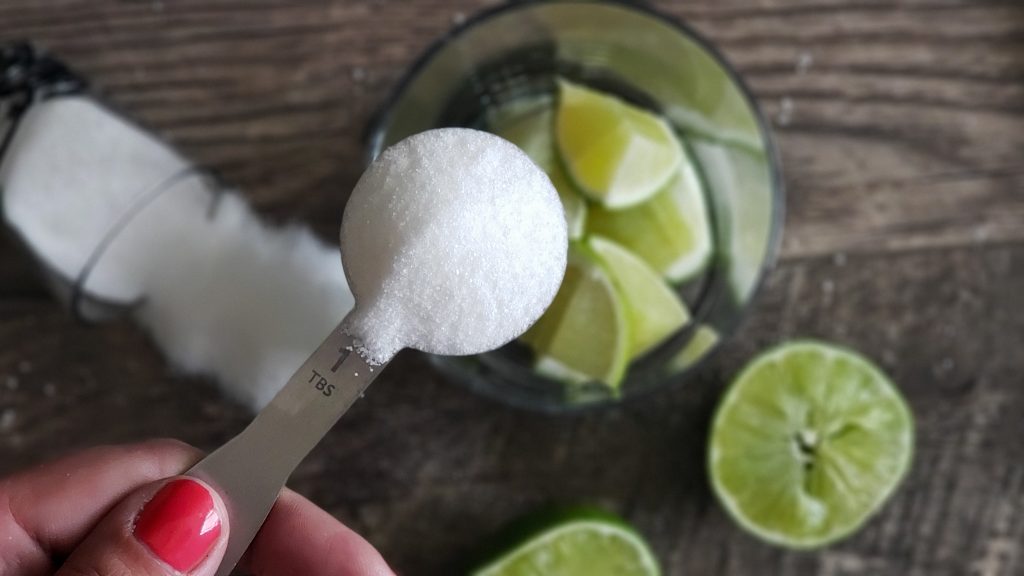 Add 1 generous Tablespoon of granulated sugar to the glass on top of the limes. Spread around the limes.
Step 6 – Squish limes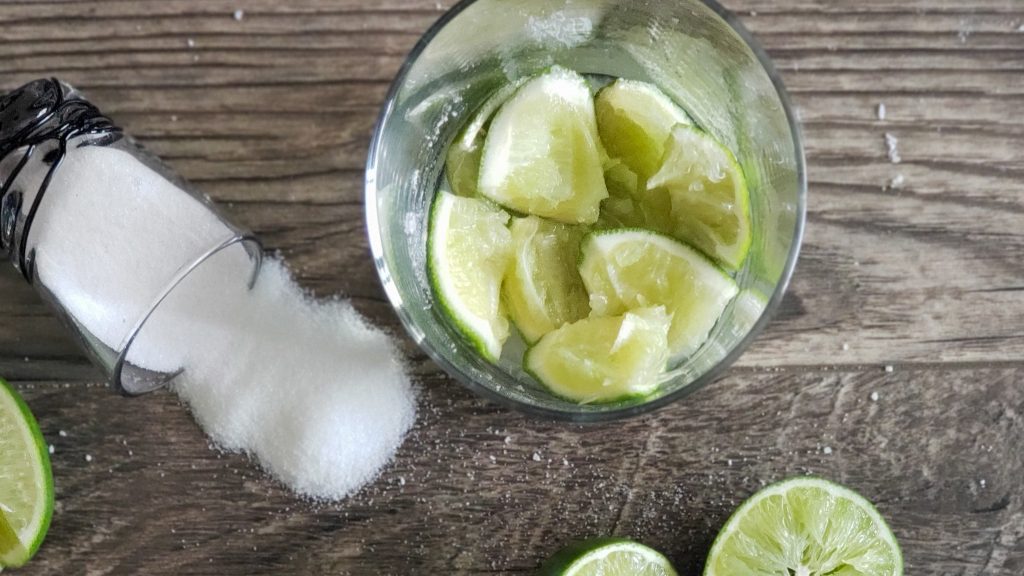 Make sure your lime chunks are still peel part facing down. Using this drink muddler tool, gently press down on all the limes squeezing the lime juice out.
Step 7 – Add cachaça
Pour one shot of cachaça over the limes.
Step 8- Add ice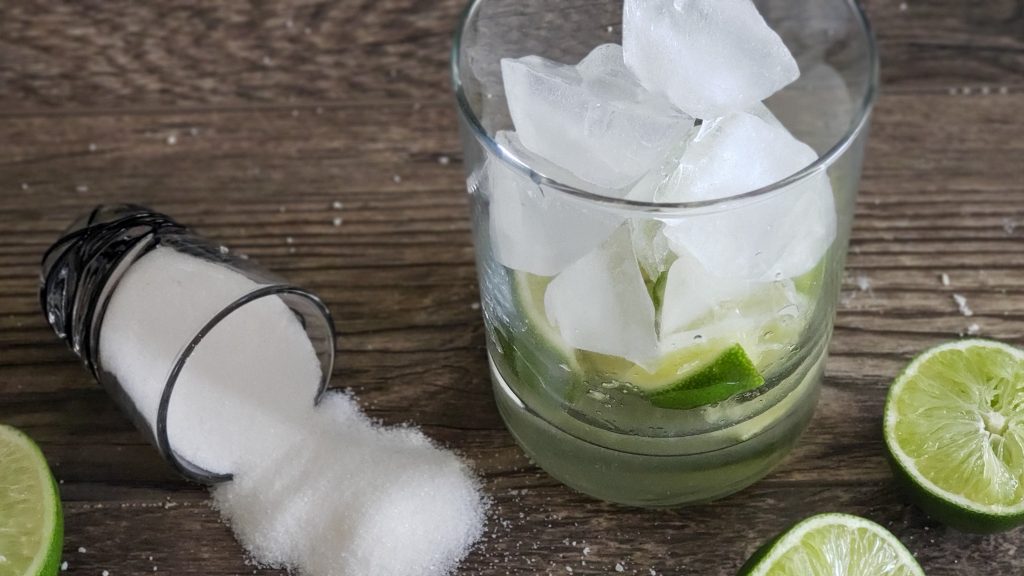 Now you are ready to add your ice cubes. For a short, wide rimmed glass, you will add about 10 ice cubes.
Step 9 – Add water
Add enough water to cover the ice.
Step 10 – Mix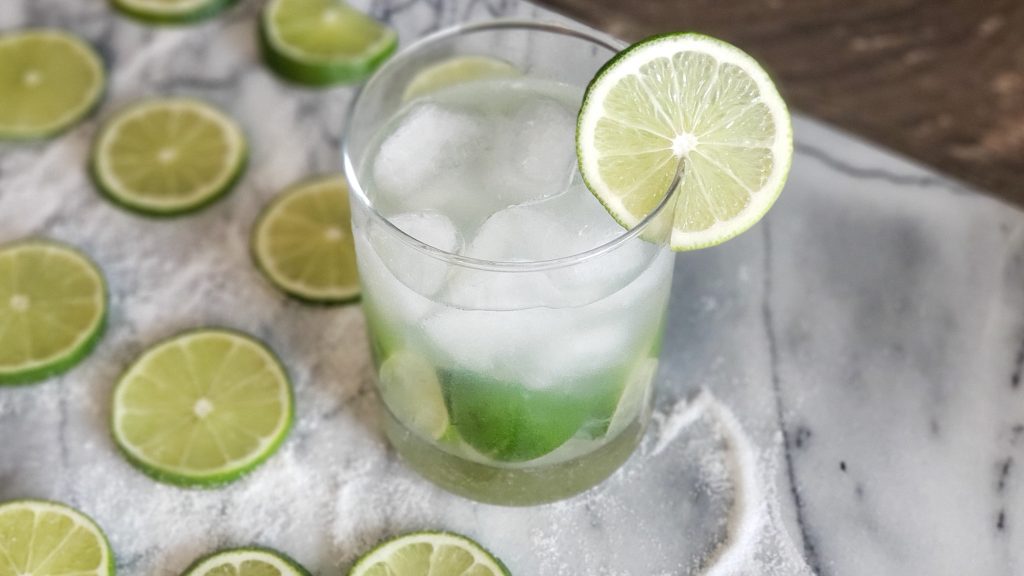 Using a metal cocktail straw like this, gently stir and mix. There are two versions of these metal cocktail straws I like! Both are the perfect height for any cocktail drink. One is completely straight like this. Or if you like a bend in your straw, then this one is perfect!
If you like trying new recipes, make sure to check out this traditional recipe for Brazilian beans! Paired with Brazilian cheese bread and Matte ice tea, they make the perfect healthy meal!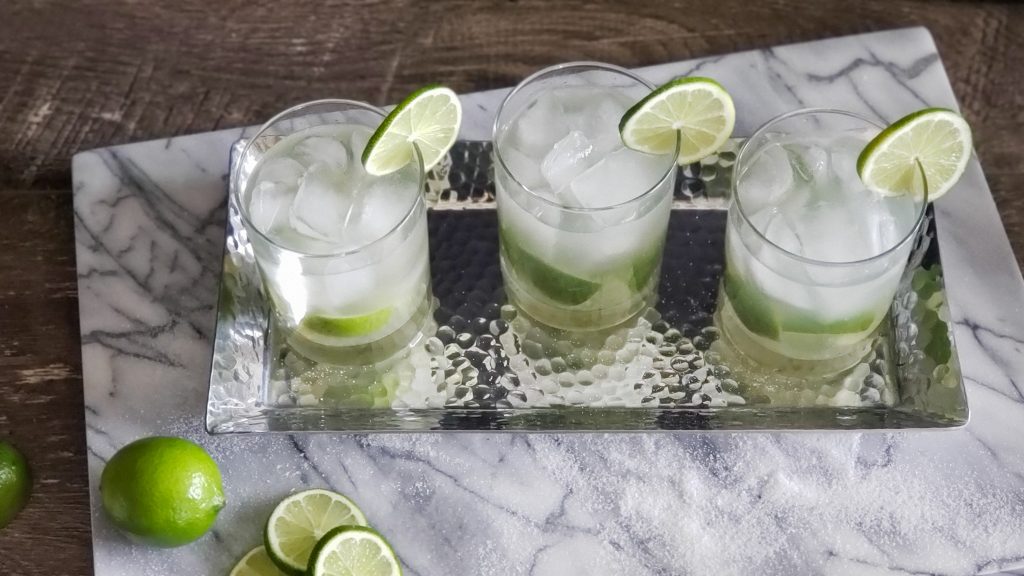 Hope you enjoy Brazilians National drink as much as we do! Make sure to let me know what you think in the comments below 😉
XO,
Morgan