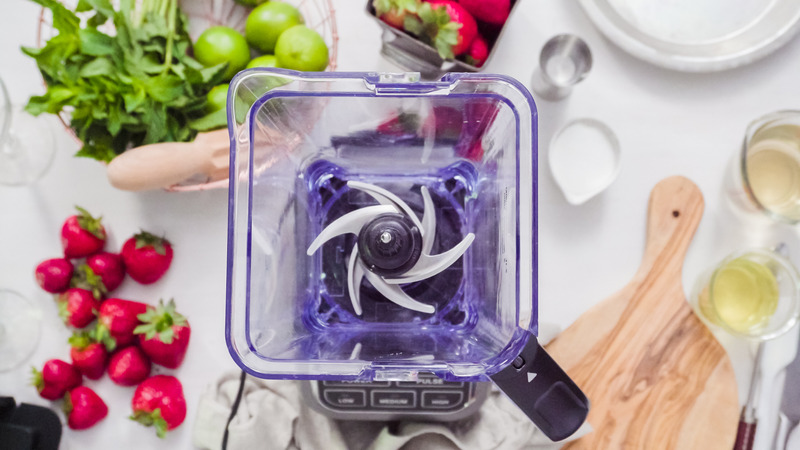 Things that make my life easier. Oh, this could be a book! There are so many little items that combined help to make crazy mama life a little easier! I'm hoping that through my trial and error, I can help weed out some of the extras and instead steer you straight towards my very favorites! These are my top 10 favorite kitchen items that help me organize my busy family life!
Top 10 kitchen items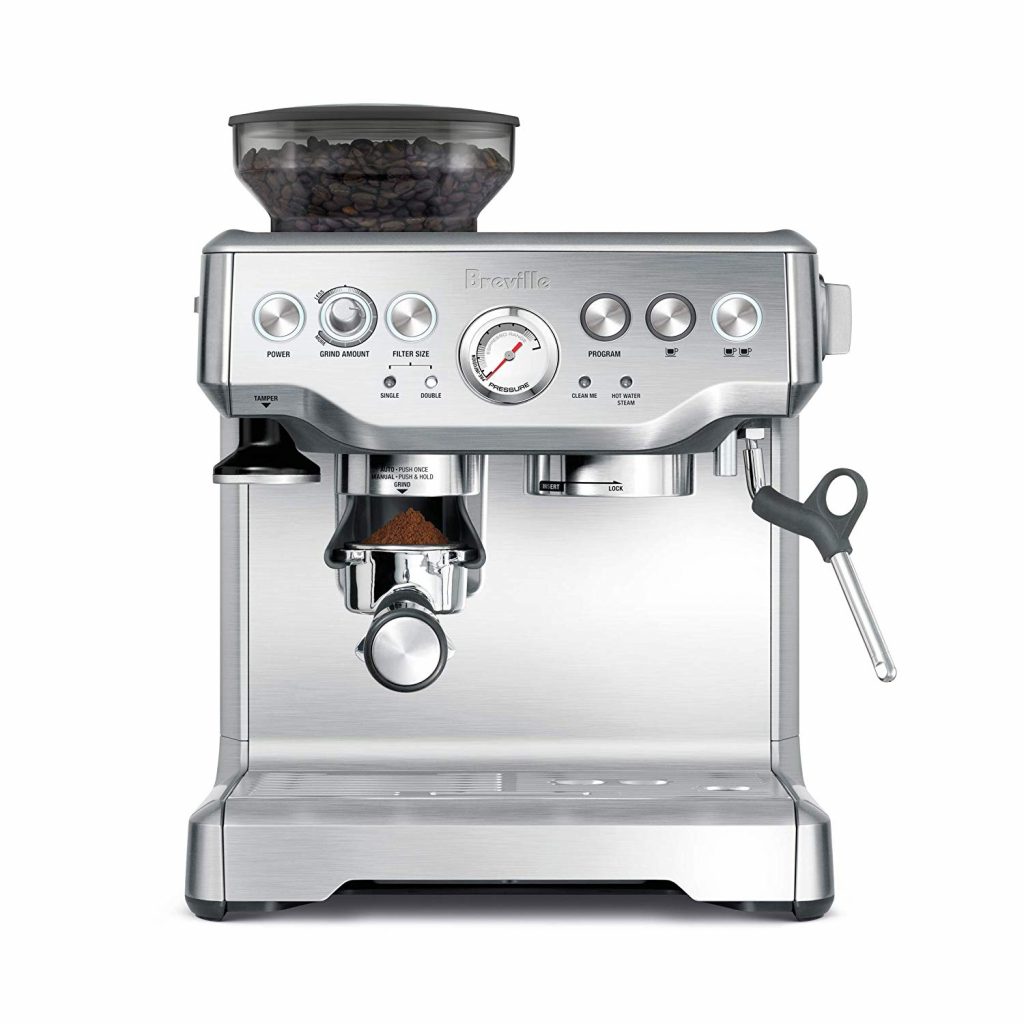 Coffee is life in my house. In fact, my kids know they don't talk to mama in the morning until I've had my morning coffee.

If you love coffee, steamed milk, hot chocolate; then you need this machine.

Is it a $20 coffee pot; no. But if you were to sit down and calculate how often you run through the Starbucks drive-through, and how much you spend buying drinks out a month; you will find that very quickly that amount would cover this machine. Especially true if you have more than one person ordering, aka KIDS!
Not only does this make the best lattes, steamers, hot chocolate, espresso etc, but I get to start every single morning with my "Starbucks" coffee that tastes better and doesn't require a car run, or $5 price tag 🙂 Plus it's fun to be able to whip out hot cocoa for the kids that are good enough I would drink it 🙂
I have had this machine for five years now, and it is amazing! I rarely buy coffee or drinks out anymore because between this and my Ninja blender, I can make them all at home for a fraction of the price!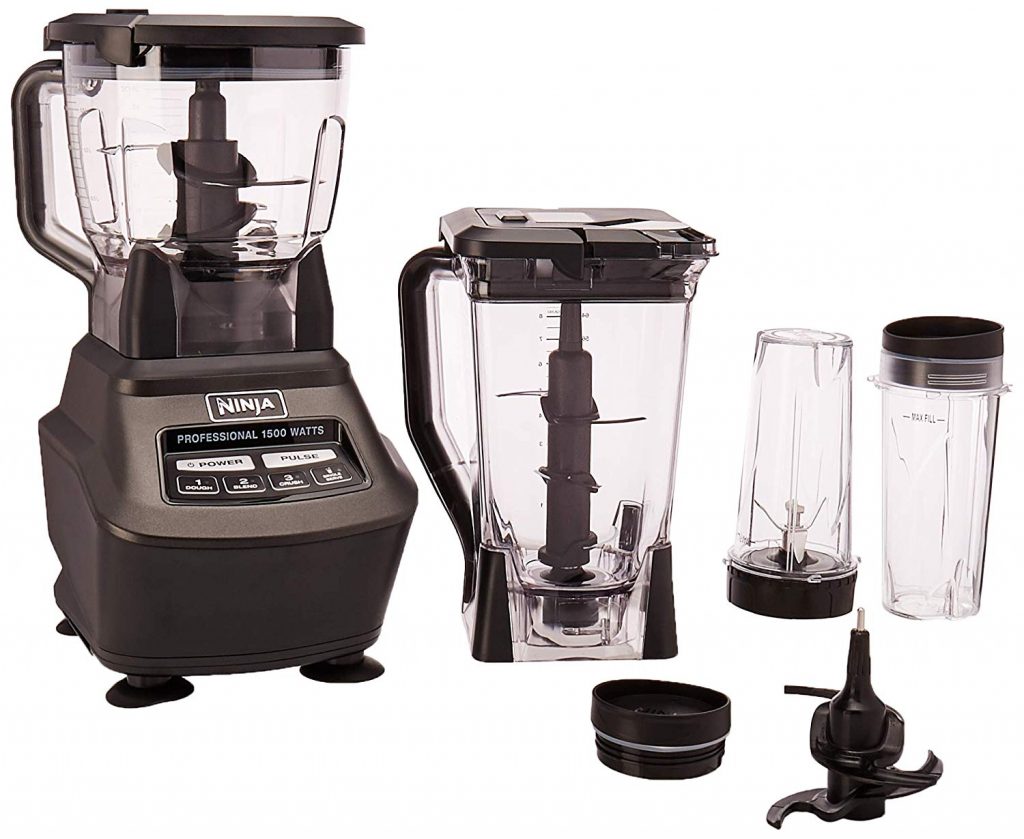 Any item that is multifunctional is a win. This system combines the jobs of a food processor, blender and individual drink maker. Thus saving space and money!
I love the quality of this Ninja but without the high price point of similar capability products such as the Vitamix. The fact that it is BPA- free and dishwasher safe makes this practical, and a mama win!


72 oz pitcher
The 72 oz pitcher crushes ice easily resulting in creamy frozen drinks. I love this for making smoothies or Brazilian acai smoothie bowls for breakfast!
8 cup food processor
The 8-Cup food processor bowl provides perfect, even chopping and makes up to 2 lbs of dough in just 30 seconds. I use this all the time for cooking. It cuts down on my prep time and is the perfect way to include my kids in cooking! It cuts veggies just right for many recipes; one of my favorite being this Italian tomato sauce!
I also love the attachment discs that come with the food processor bowl allowing you to quickly slice or shred ingredients as well as a grating disc! One of my favorites is to use the grating to quickly grate carrots in seconds to mix up in my favorite morning glory muffin recipe!
16 oz Nutri Ninja cups
It also comes with two 16 oz Nutri Ninja cups with to-go lids. These are the perfect way to make a single serving drink for on the go! I use this every morning to make my blended ice coffee, for quick protein smoothies or drinks for the kiddos!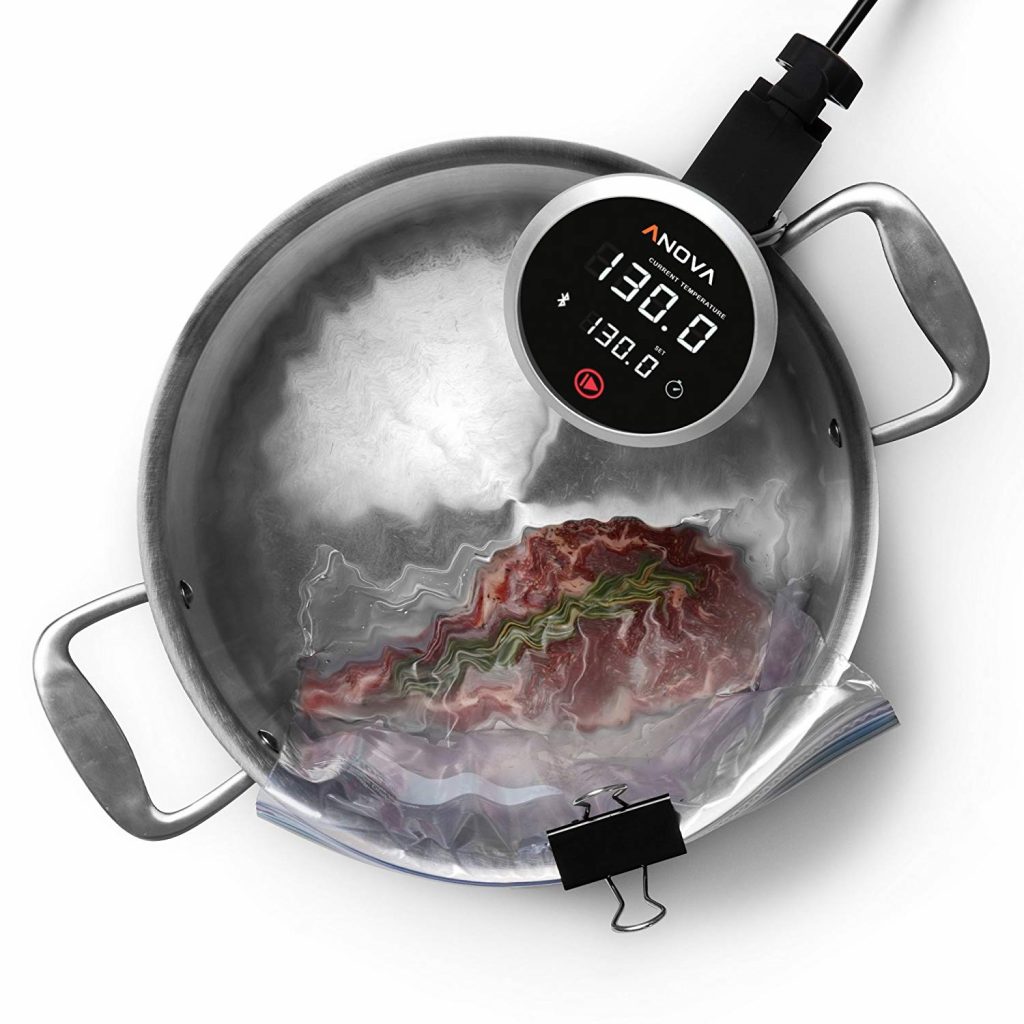 If you haven't heard of Sous Vide cooking yet, then drop everything and hop on over to here to see why you need this in your life! This single device has completely transformed meal time in our house.
This Anova precision cooker is our favorite brand and the one we use at home on a regular basis. Stainless steel components make this a durable product that will last and allow for easy dishwasher-safe cleaning!
The highlight and main reason we are so in love with this (yes, handy hubby is obsessed with this!), is that it allows anyone to cook a restaurant quality meal at home!
While you can cook just about anything with this, our favorite recipe to date is this Sous Vide Steak! It is so so so good that it might just make it to one of the top 3 steaks you will ever taste in your life 🙂 It is that good. Every time!
This tool uses precision cooking techniques to give you perfect results every single time! Say goodbye to dry edges and rare centers! Juices and flavors don't escape during cooking, allowing the food to come out perfectly moist and tender.
The best part about this is that it is simple and easy to use. With the ability to pair with smart devices, it is easy to control remotely and monitor. All you have to do is attach the precision cooker to any pot, add water, add your desired food in a sealed bag/glass jar. Then with the press of a button, it begins to cook!
Ever the culprit of burning dinner because you get called away or distracted? Never again with this! It is virtually impossible to overcook using this! Meat is done in around an hour. Forget and leave it 5, it will still be perfect! Give me any other tool that is that forgiving with cooking?!?!?! This is a game changer mamas!!!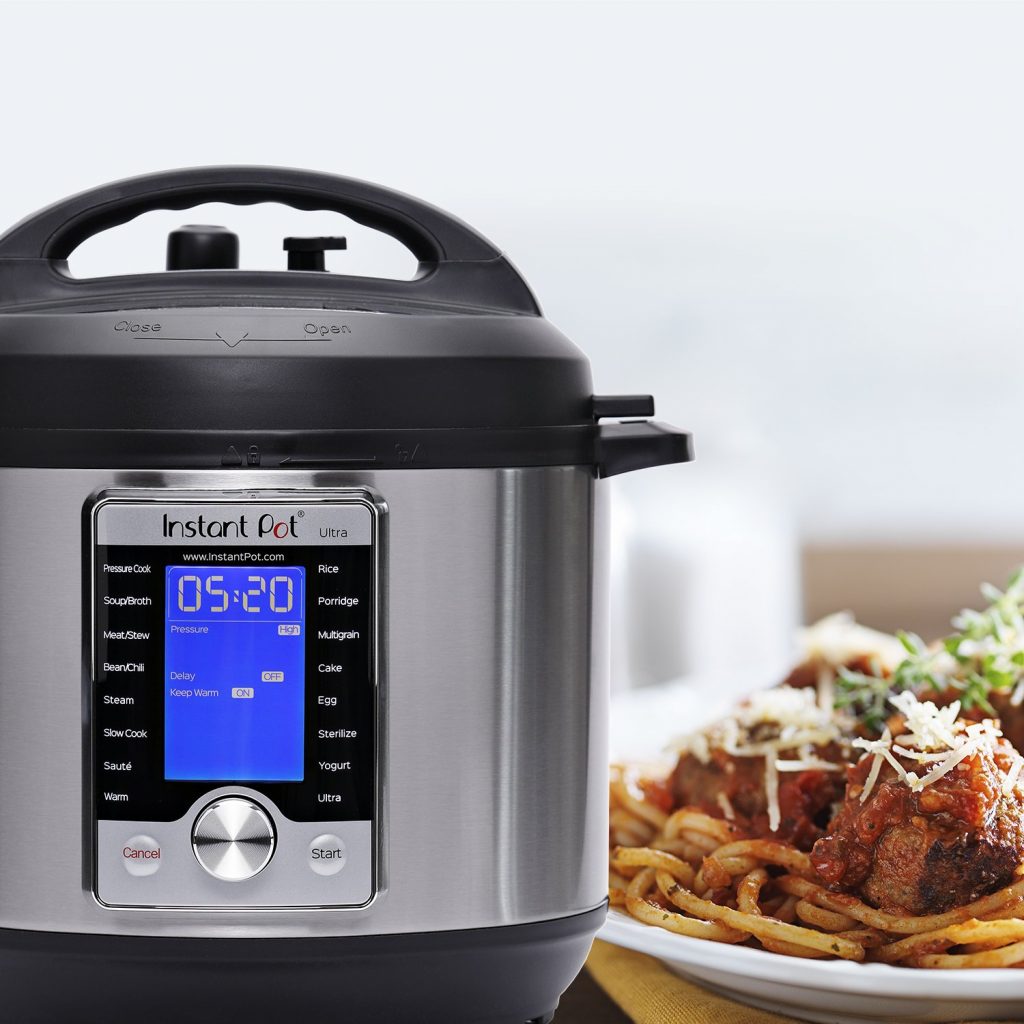 Imagine a single kitchen appliance that replaces 10 others?!?! Say goodbye to all these appliances and hello to the extra storage space and money you will save!
pressure cooker, slow cooker, rice/porridge cooker, yogurt maker, cake maker, egg cooker, saute/searing, steamer, warmer, and sterilizer
Healthy and delicious meals that cook while you do whatever you need! Come back at the beep and you'll be left with a yummy meal! Plus, unlike traditional slow cookers, this will not turn everything to mush 😉
Read more about why I love the Instant Pot for simplifying life and creating yummy meals with less work like this homemade minestrone soup recipe!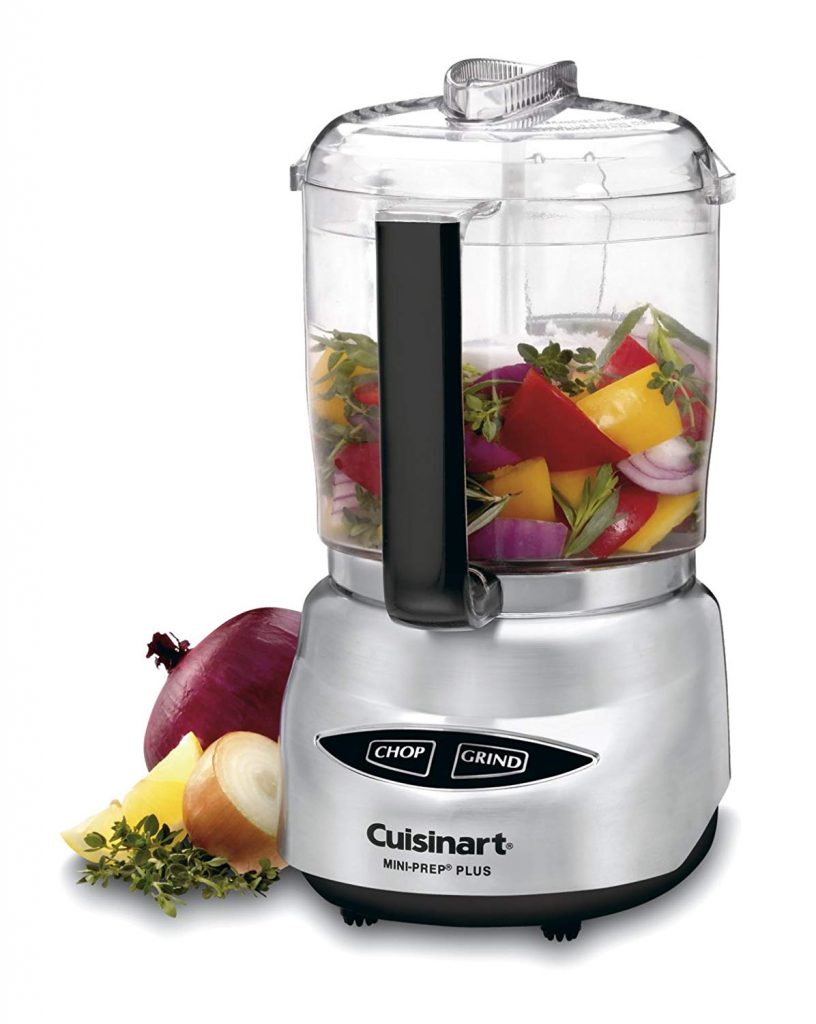 Small but mighty! This mini food processor saves so much time! While I tend to use my large Ninja blender for larger quantities of food, I love using this for quickly chopping small amounts of something. Especially when I need chop onions or minced garlic!
Plus the fact that it is dishwasher safe again makes it perfect!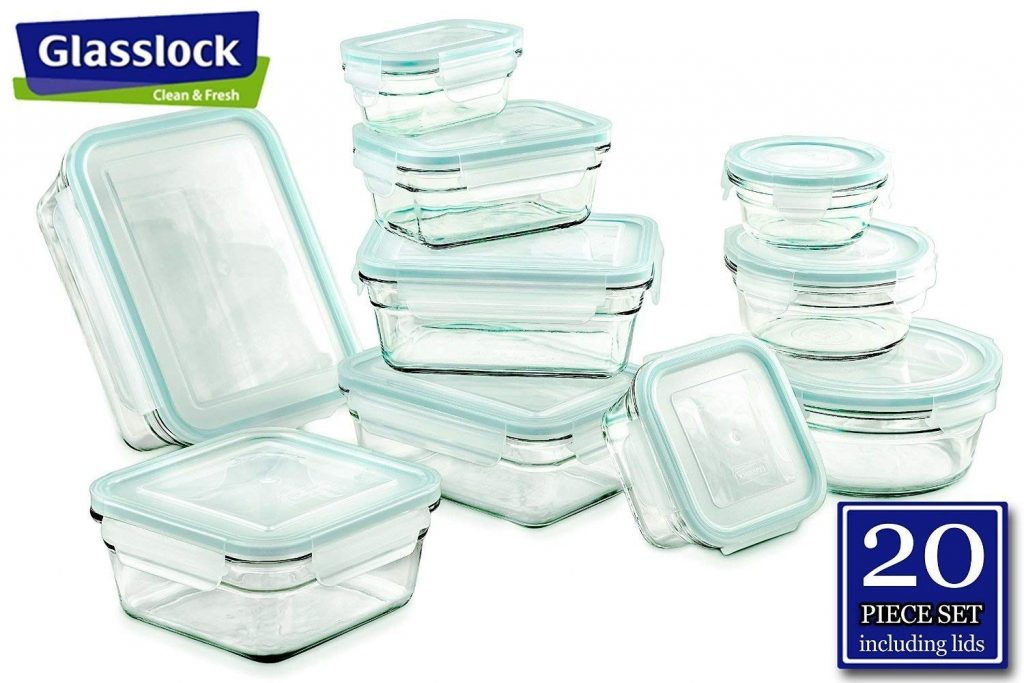 The easier it is to food prep, store leftovers and wash dishes, the more likely you are to cook and therefore save money! These glass storage containers are perfect in all aspects! They can go straight from the fridge to the microwave, oven and then finally dishwasher.
Unlike many plastic storage containers, these lids don't melt with washes! With glass instead of plastic, you also don't end up with food stains in the containers, melted containers from reheating meals or smells that no matter the number of washes never go away!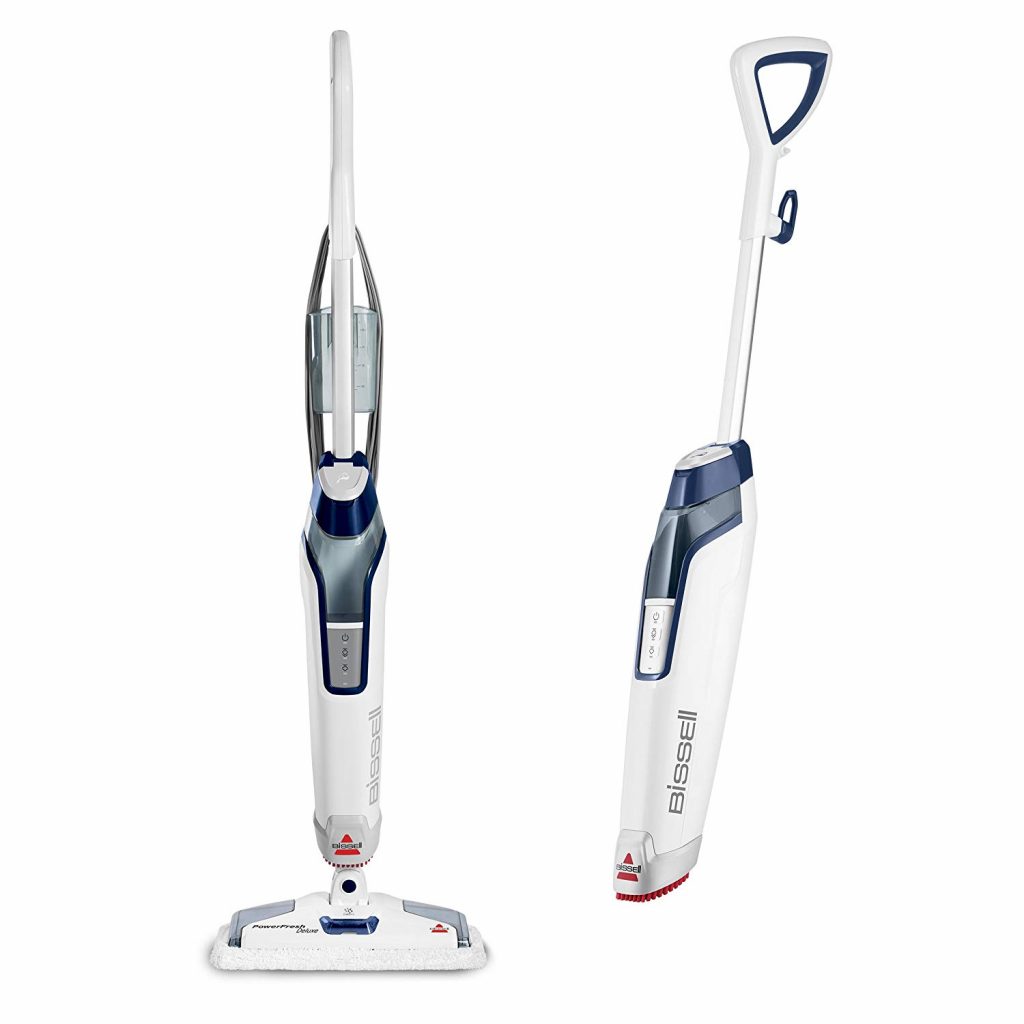 Remember when Swiffer was the new thing and we all were so excited…..well this Bissell puts the Swiffer to shame!
Cleans and sanitizes sealed hard floors without the use of harsh chemicals!!!! It can eliminate 99.9 % of germs and bacteria just through the use of steam 😉 I love it for so many reasons!
No batteries- The long cord allows you to work as long as needed to get an area clean.
Reusable pads – I love Swiffer dusters and still use them. But for floors; let's be realistic. I have 4 kids, 4 cats, and a dog. I have to clean my floors all the time. Constantly buying new refills is expensive and isn't practical. These fabric reusable pads are perfect because with a texture like a washcloth, they pick up a lot but are simple to throw into the wash and be ready for the next time!
Great for quick spill cleanups, or strong enough to get through tough sticky messes with the attached scrubber.
Swivel steering makes it easy to maneuver around furniture and it's heated up and ready to use in just seconds!
This single item is my favorite because it has saved me so much time, frustration and money!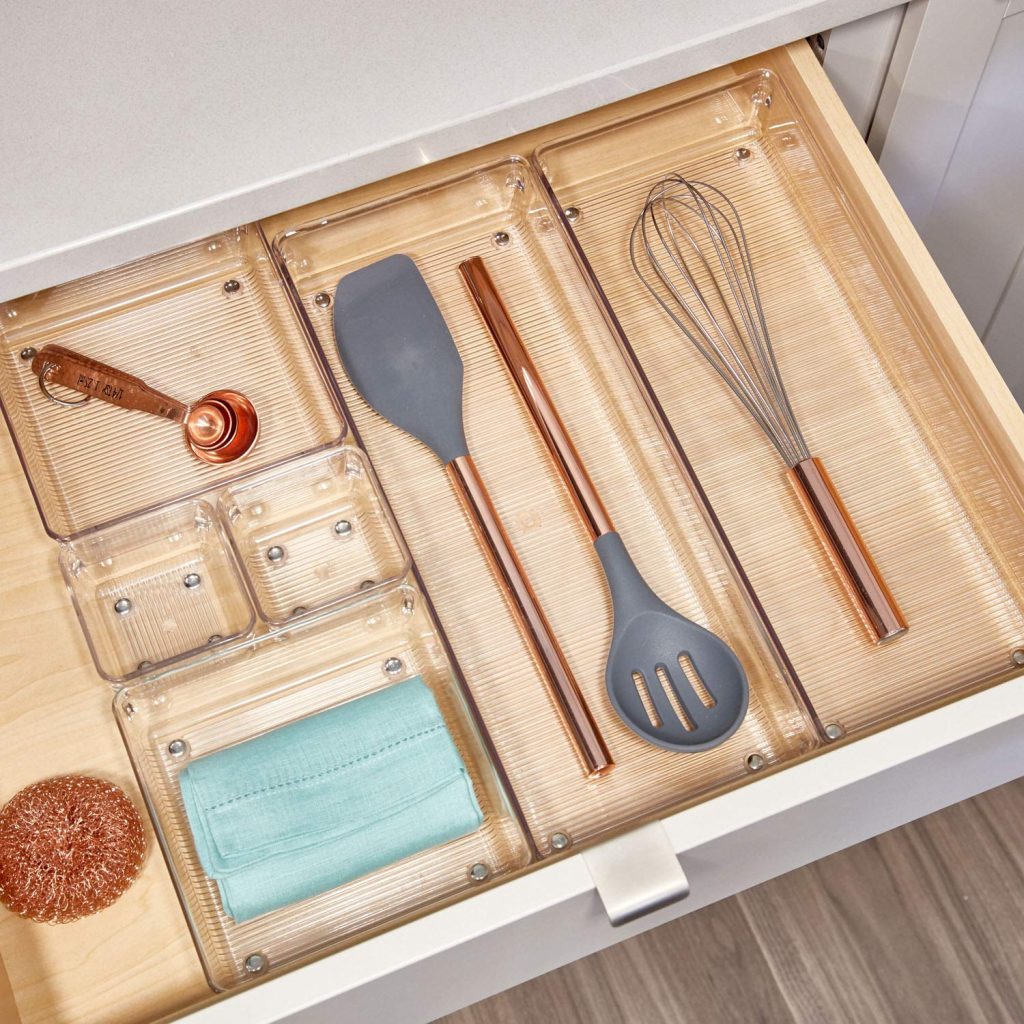 Clear plastic containers, coming in a variety of sizes, are the quickest and most efficient way of creating a home for everything in your kitchen.
By creating a space for each item or group of like items, you are insuring that things get put back in the "right place" every single time. No more looking for the can opener because your hubby or kiddos emptied the dishwasher last 🙂
For a more thorough explanation on how I used these to completely transform my kitchen organization, read more about it here!


9. Kitchen cabinet organization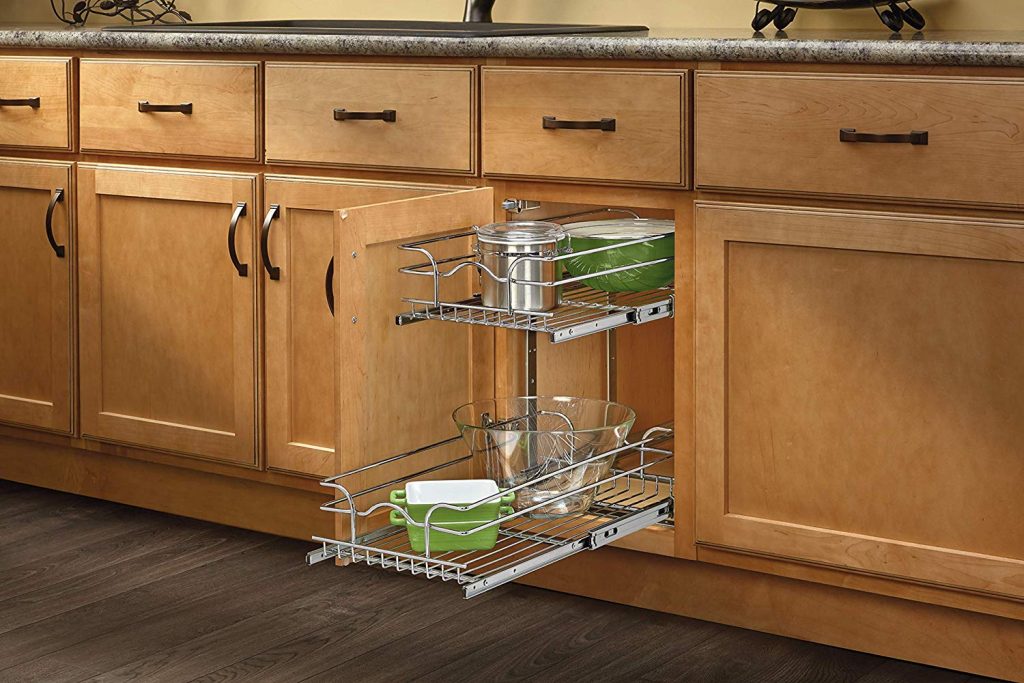 If you have amazing cabinetry that already has pull out drawers, then you are one of the lucky ones!
If not, this is a durable and practical alternative that is easy to install and will make your life so much easier!
Think about it. How many times a day are you opening up your cabinets? What if instead of searching around and getting down on your hands and knees to find things at times, you could simply pull out the slider drawer?
Soft close drawer slides, no noise, these organizers have made all the difference in my cabinet and life organization.
To give you a better idea, since everything has an exact "place", my kids can easily empty the dishwasher, get their own cups, etc and return it to the right place every single time. Convinced you yet??!?! 😉


Upper cabinent storage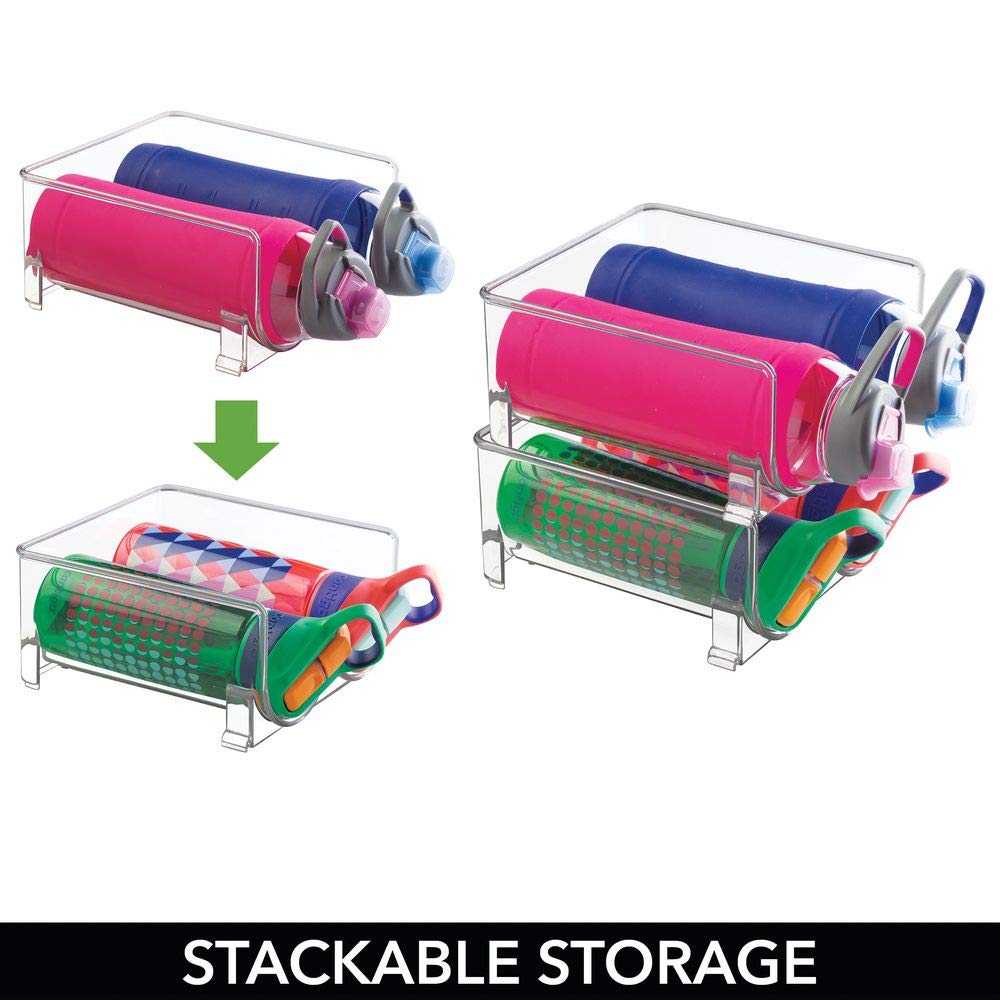 Again, it is all about the vertical space! If you have more than two water bottles you need this! It allows you to see every water bottle you have since they are stacked vertically and there are none that get shoved to the back of the cabinet and lost forever 🙂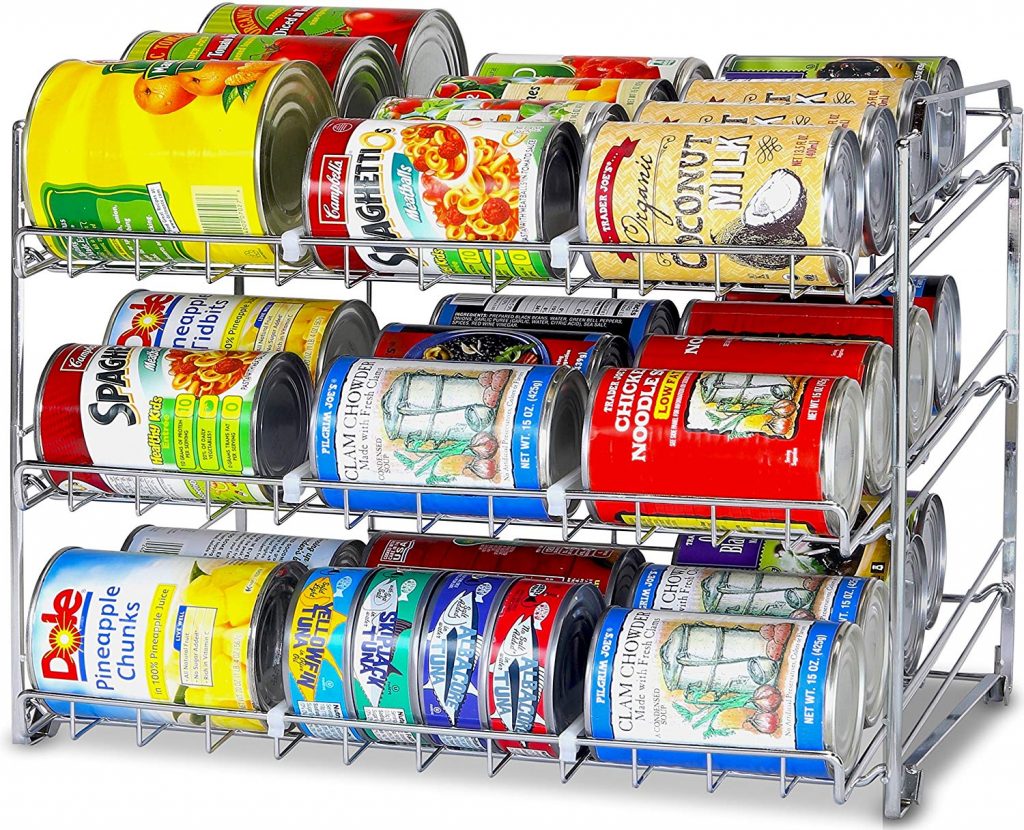 Anyone else tired of the stacks of cans tumbling down when you are trying to get to the one you want? Remove the frustration and chaos and use a can organizer like this!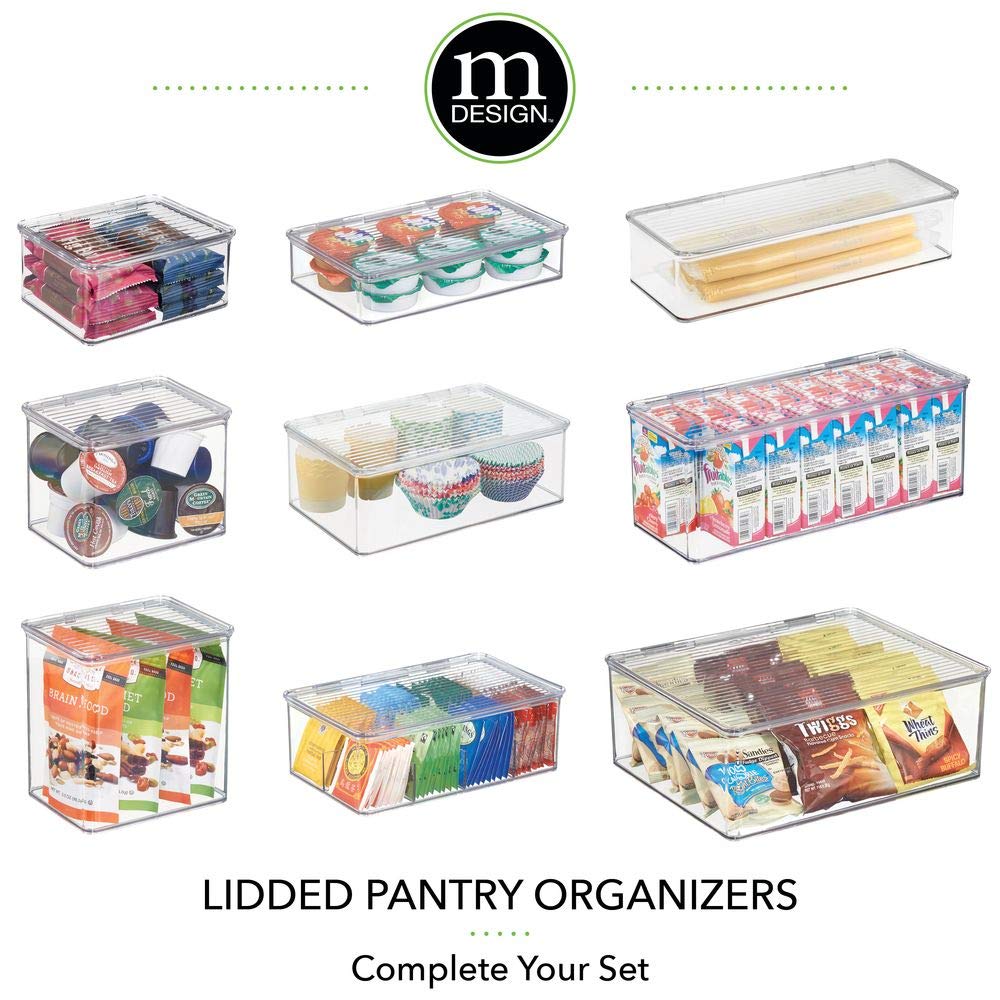 Lids = it can be stacked! Making the most of your cabinet space means you need to take advantage of the vertical space! I love that these come in a variety of sizes to fit whatever your needs are!
I know they made all the difference in organizing my tea cabinet so I could actually find what I was looking for and see what I have!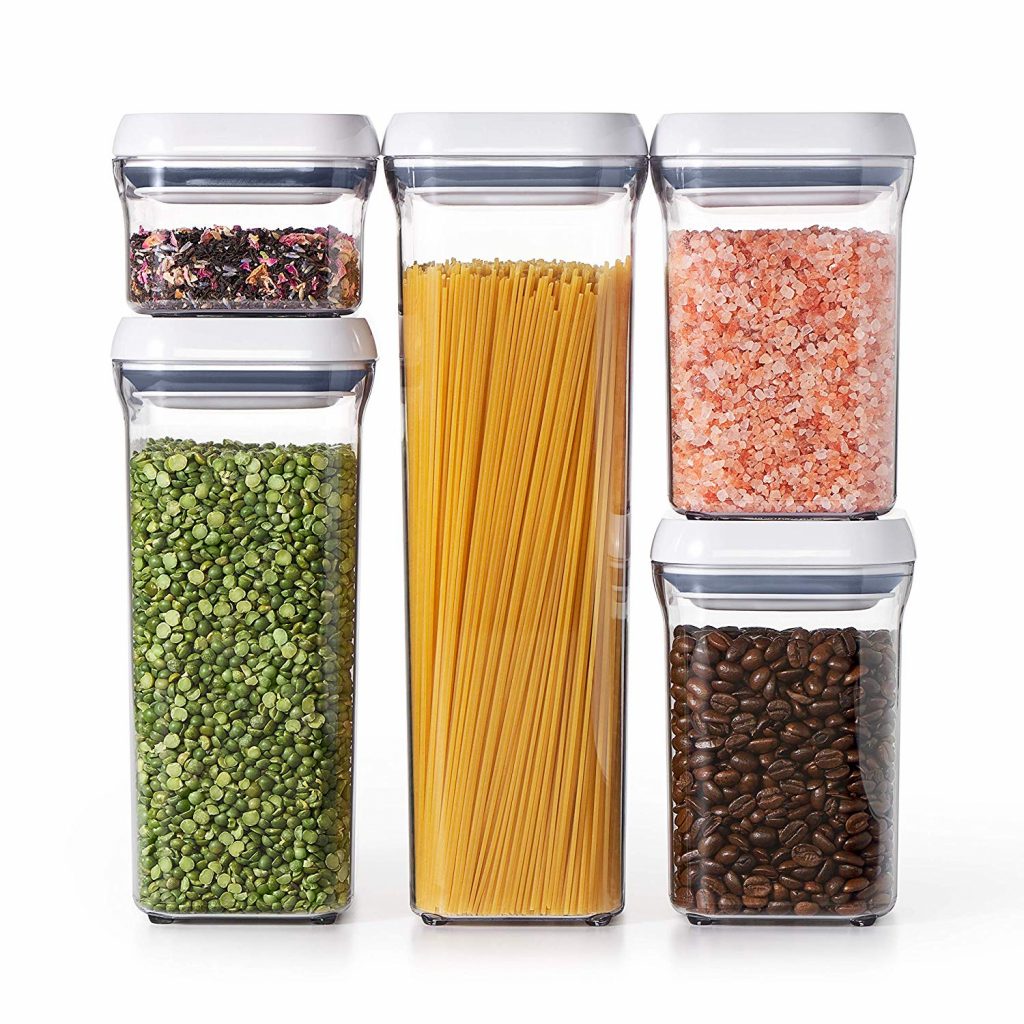 Dry storage containers are a must to keep organized! Using the same style throughout your cabinets will help you to store more in the same area.
Using containers of the same size and shape help keep you organized, help keep you from double buying and help you quickly grab what you need without everything falling out during an attempt to grab the one box you need.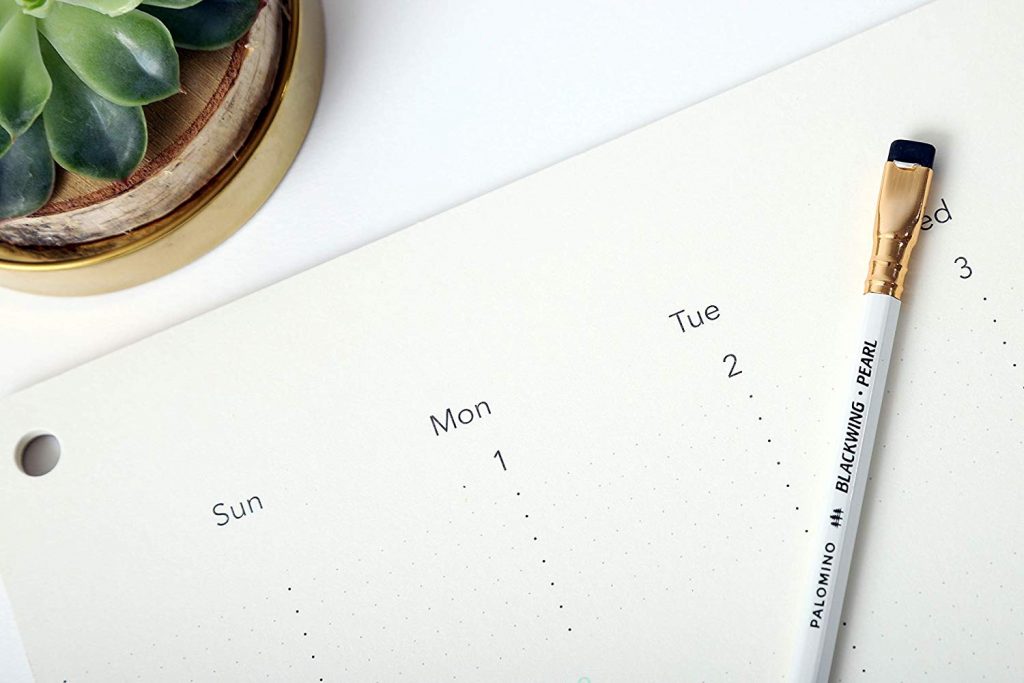 Beyond the fact that I married handy-hubby…. I also married a techie. He works in technology and so is up to date on all things app related. While we both use apps to keep track of appointments and such; there is something about paper.
One of the biggest contributors to getting our life organized was the large paper calendar that we have on the side of our fridge. No more missing an appointment reminder, or losing all your appointments because of a tech glitch!
I record all the big dates like days off school, parties, appointments and more here. It has made it easy for us all to quickly glance and see what we have coming up. While we still use apps, I love the quick ease of this without requiring me to actually find my phone and check.
I hope some of these ideas help you to get better organized and help simplify life! What other kitchen necessities make a difference in your daily life? Would love to hear!
XO,
Morgan