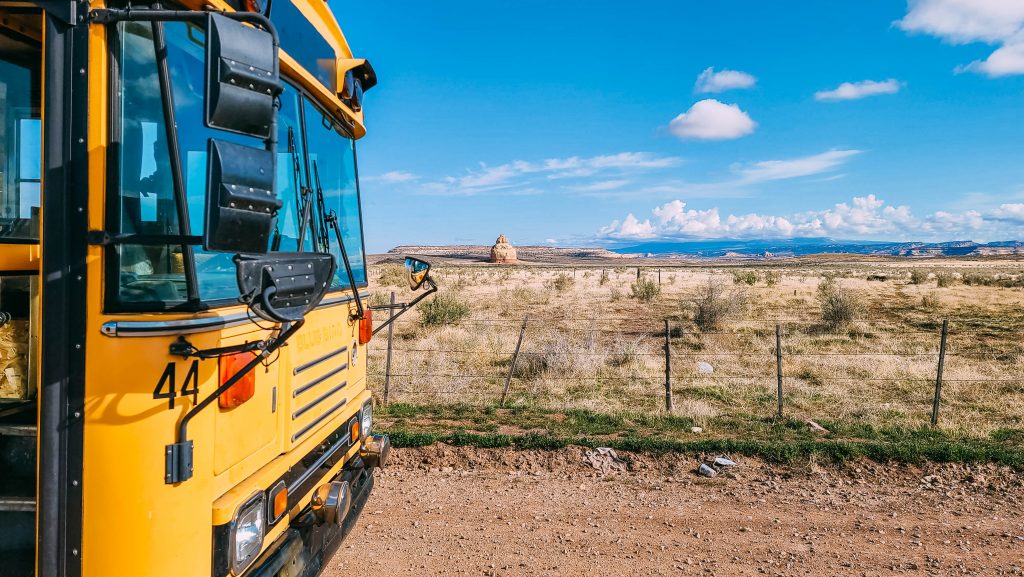 Transforming a retired school bus to a house-on-wheels is about to be added to the list of crazy projects we have taken on. My handy hubby and I have always loved DIY projects. Taking an old or outdated item and transforming it into something beautiful is addicting! Plus is all honestly, it has allowed us to achieve the exact size and look that we what. Thus resulting in beautiful, customized pieces. We have spent the last couple of years tackling projects in our first home here in Montana. Now, we are ready to take on the mini version of that, and create a house on wheels with this school bus conversion!
Remember when…
Who else remembers climbing those tall metal steps of the school bus as a kid? Either daily as a way to get to and from school or as the occasional school trip? These 30,000-pound school buses are large, sturdy, and run for hundreds of thousands of miles. We all associate buses as the standard method of transporting kids. But have you ever considered transforming that big yellow bus into a house on wheels? In true DIY fashion, this skoolie should make an awesome conversion project!
Why a skoolie?
Have you ever stopped to think back to when you were a kid? What memories stand out? For us, what we both remember most vividly were the family trips and experiences that our parents shared with us. Thirty some-odd years later, and those are still the fondest memories we have from growing up. Those memories were built around the idea of being together and the focus being on the family.
We have three young kiddos at home right now. We also have been in the process of asking for custody to bring my stepson here to live with us full time. With the possibility (hopefully reality) of having everyone together soon, we have been doing a lot of thinking on the best ways to go about this change. How to best help him integrate into life here, as well as creating a new sense of what our family is together are our top priorities. We've been brainstorming ways in which we can help make that transition as smooth as possible for all of us. Every idea continues to return to the memories that brought us joy as kids; quality family time together. Thus the idea of repurposing a school bus into a house on wheels and traveling was born 🙂
The flexibility of having a house on wheels
My husband and I are both fortunate in that we work from home, and so work can be from wherever. However, like many families, the cost to travel as a larger family adds up quickly! That combined with the fact that our goal is to spend more than a week or two traveling, meant that we needed to look into other options besides just airplane travel. That's when we came across the idea of a converted vehicle on Pinterest and traveling around the US!
Once we settled on the idea of a converted vehicle, we began diving into exploring what types of vehicle options would allow us the flexibility to travel around for varying lengths of time. When you are a family of six + 4 cats and a dog, not many options are big enough 🙂
We were looking for an option that would allow us to customize the space to our needs, something that wouldn't break the bank, large enough for our family, and give us a functional space that felt like home! A converted school bus will allow us to accomplish all three of these goals!
The plan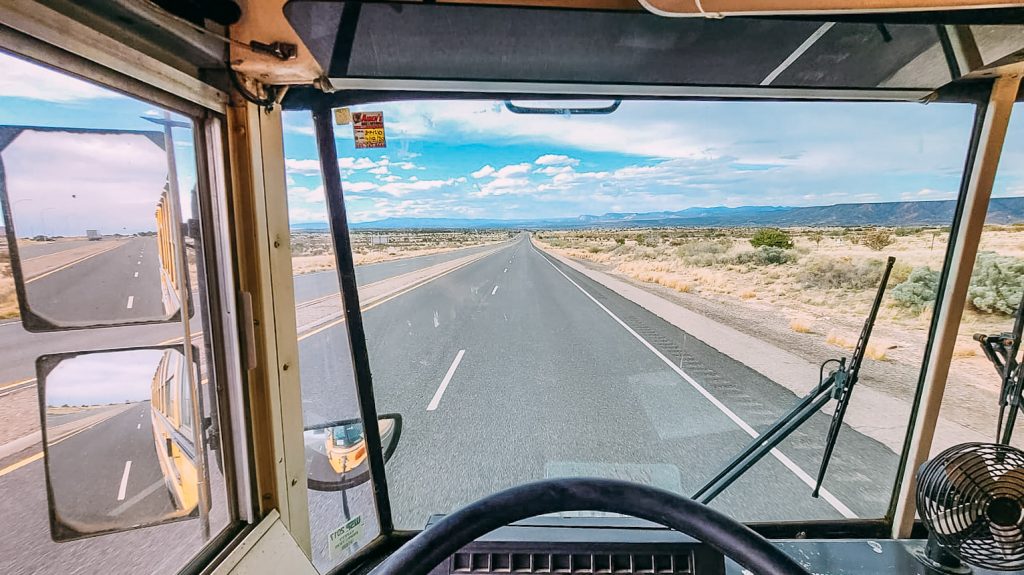 As far as a plan…..well, that is still a little bit up in the air 😉 We have been looking into this idea but hadn't necessarily planned on pulling the trigger so quickly! While we have ideas and Pinterest boards dedicated to school bus conversion ideas, we hadn't decided on anything just yet since this was a long term goal. However, leave it to my hubby to tell me on my birthday that he found a bus haha. The one he found was in pristine condition mechanically and was already gutted, and so we decided to jump on it. We will figure out the next steps as we go I guess? 😉
What we know we need to incorporate so far:
Full-size sleeping quarters to sleep at least 6
A "large" kitchen with plenty of counter space
A variety of workspaces
Plenty of storage
Comfortable but multifunctional living space
Bathroom + shower
Lots of natural light
Reliable electricity
Follow our skoolie bus conversion process
While we are certainly new to the school bus conversion club, we have been doing DIY projects for some time now and love the process! Since this DIY project will be the largest and craziest we have tackled to date, we decided to share the process with you! We plan on sharing the trials, errors, and successes that we encounter along the way through the blog. We hope that through being transparent with our process, DIY'ers can learn some of our favorite tips and tricks in order to make their own projects easier. And of course, hopefully, inspire some of you to tackle that camper or school bus remodel that you have dreamed of!

So make sure to subscribe to the blog to be the first to receive updates on the progress and join us for this incredible journey of our skoolie conversion! We promise to keep it fun, entertaining, and 100% real 🙂
Any tips, tricks, or questions for us? Leave them in the comments below!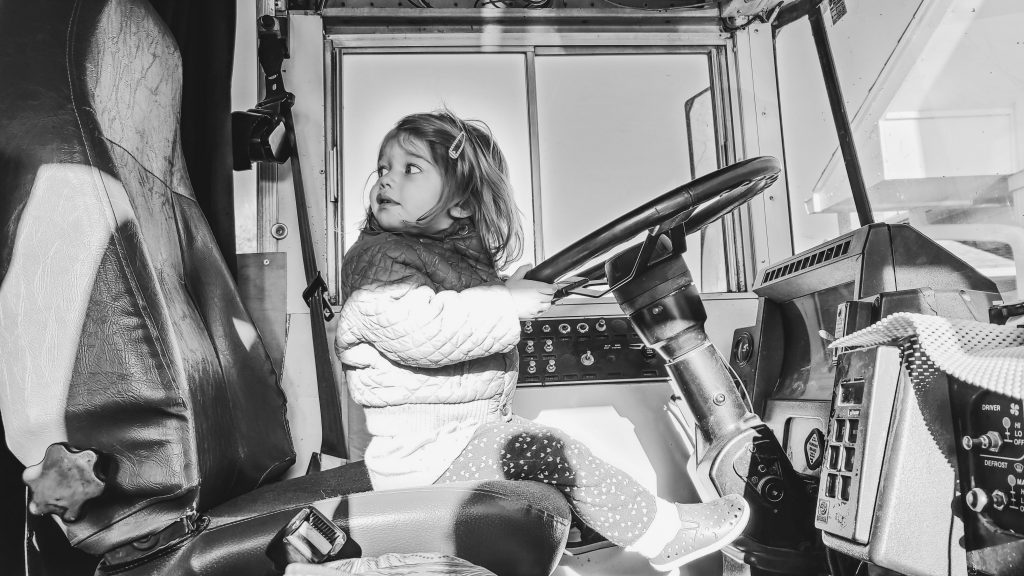 XO,
Morgan