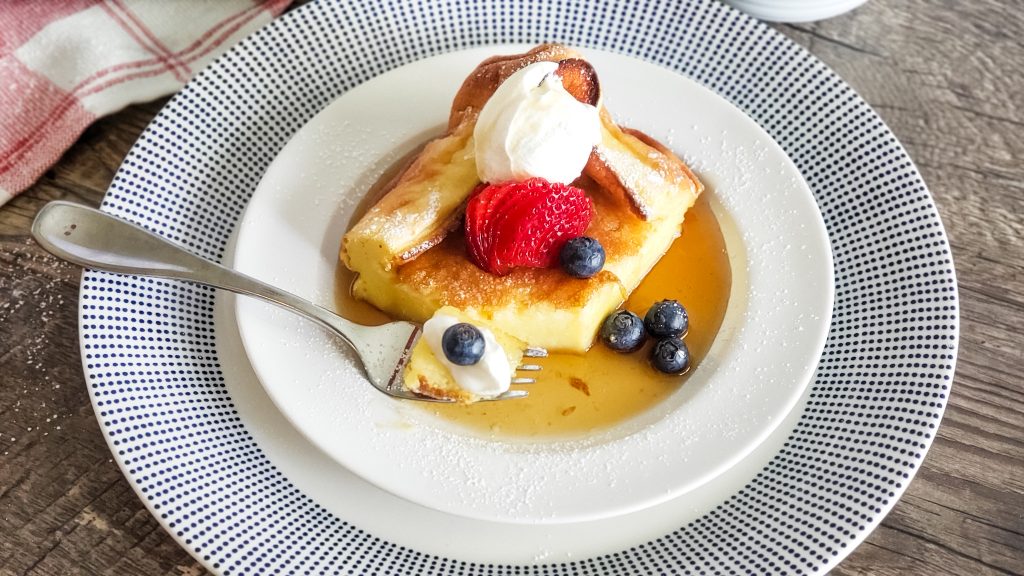 My mama shared this recipe with me years ago. Although, it sat in my cookbook for quite some time. She would often make it for family get-togethers or weekend breakfasts. Every time I would remember how good it was and make a mental note to make it at home 😉 Then life would happen and I'd fall back into my go-to routines.
That was until a few weekends ago. This all changed when my kids informed me that their daddy was a better cook than me haha! They went on to list all the amazing things he made; such as this incredible sous vide steak recipe that they say is the "best thing ever. "
To handy-hubby's defense, he tried to remind them of the yummy things mommy makes. But he could only list a few such as my Brazilian beans, Brazilian cheese bread or my homemade granola recipe 😉 hahahaha!
So I decided it was time to up my cooking skills. To be honest, I would love to be an amazing cook, but I'm way too busy and I have little motivation to try out a Pinterest or online recipe, turn my kitchen into a disaster and have the meal be a flop or the kids refuse to eat it!
So in the effort of saving you this trouble; here is a family approved and tried and true breakfast recipe! It is so good that it has started to help me earn my way back into the "best cook" graces of my kiddos 😉
Make sure to follow along and subscribe to tidymo.com to get more yummy, and kid-approved recipes delivered straight to your inbox 🙂
As a blogger, I may earn a small commission for any purchases made through the affiliate links on this site. I want to make it clear that your support means a lot to me and helps keep this blog running. Please note that using these links will not add any extra cost to your purchase. I have included them for your convenience, and I appreciate your support in using them.
What you need: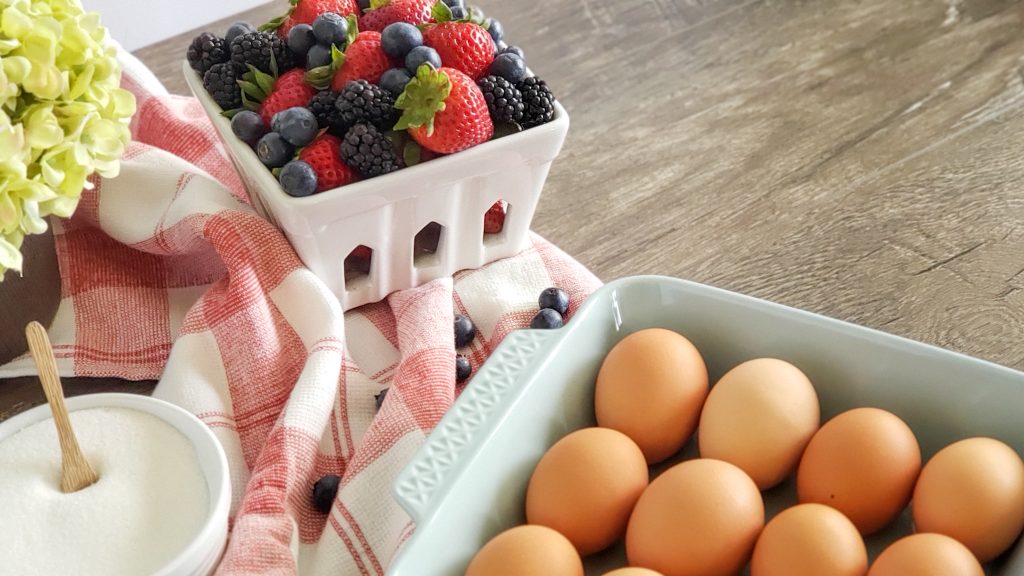 1/4 cup butter
6 eggs
3 cups whole milk
1 cup sugar
1/2 teaspoon salt
1 & 1/2 cup all purpose flour
sour cream
fresh fruit- Our favorites are strawberries, blueberries, blackberries and rasberries 😉
maple syrup
9 x 13″ baking dish
Directions: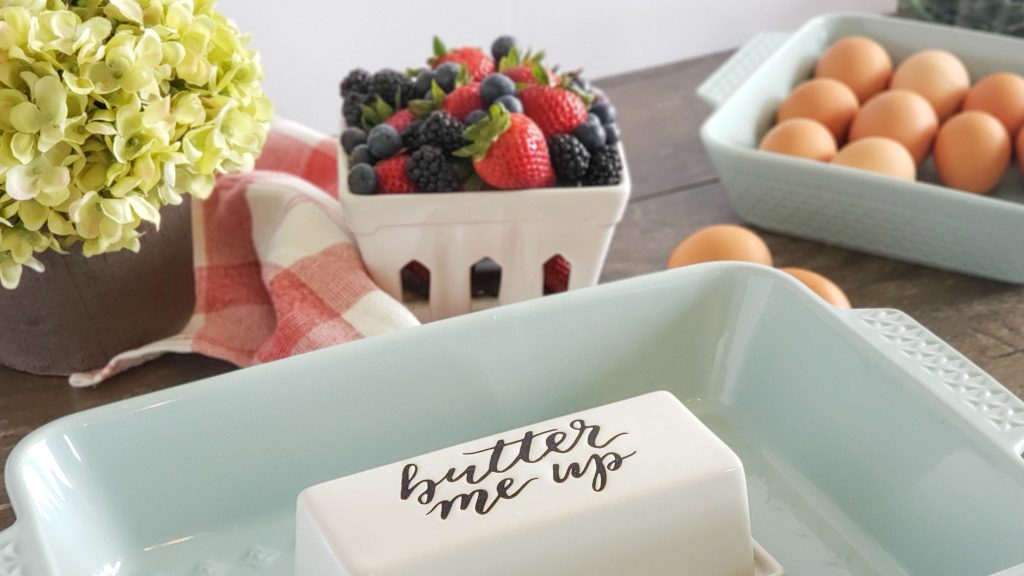 Step 1 – Preheat oven
If you are anything like me, and have a mama brain, make sure that you empty your oven of all the baking pans before you preheat 😉
Preheat oven to 425 F.
Step 2 – Melt butter
Place the butter into the baking dish. Once the oven has reached temperature, place the baking pan into the oven until the butter melts and bubbles.
Depending on your oven, this is usually about 8-10 minutes.
Keep an eye though because you don't want to burn the butter!
Step 3- Blend remaining ingredients
I love how simple this is! While the butter is melting, add the eggs, milk, sugar, flour and salt to your blender and beat until smooth.
I have this Ninja blender that is perfect because it is a mixture of a Cuisinart and blender and does it all! For this recipe, I simply added everything to the actual blender. It makes it so quick, easy and mess free!
You can do this step with a hand blender if you prefer.
Step 4 – Add mixture to HOT baking dish
As soon as the butter is melted, pull out the baking dish and quickly (but carefully 😉 pour in the mixture.
Return pan to the oven and bake at 425 F for 30 minutes or until the edges are puffed and brown.
Step 5 – Enjoy warm!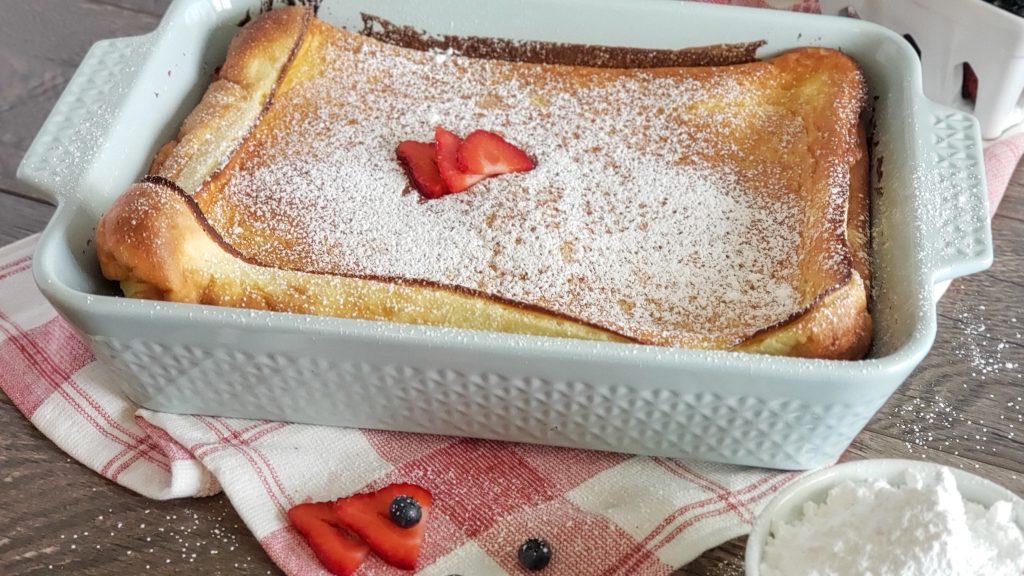 This German puff pancake is best eaten warm like regular pancakes!
Our favorite way to top this is with a dollop of sour cream, fresh strawberries and blueberries, and real maple syrup.
Other yummy toppings are :
Other fresh berries
Frozen berries
Vanilla yogurt
Slivered almonds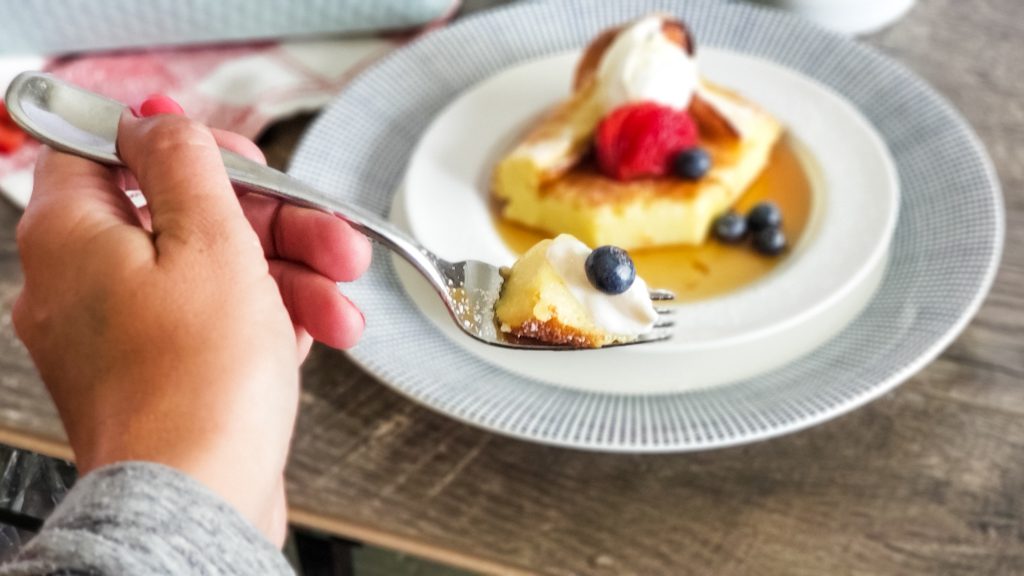 I hope you enjoy this recipe! Be sure to leave a comment below letting me know what you thought or what other topping ideas you thought of!
Enjoy!
XO,
Morgan