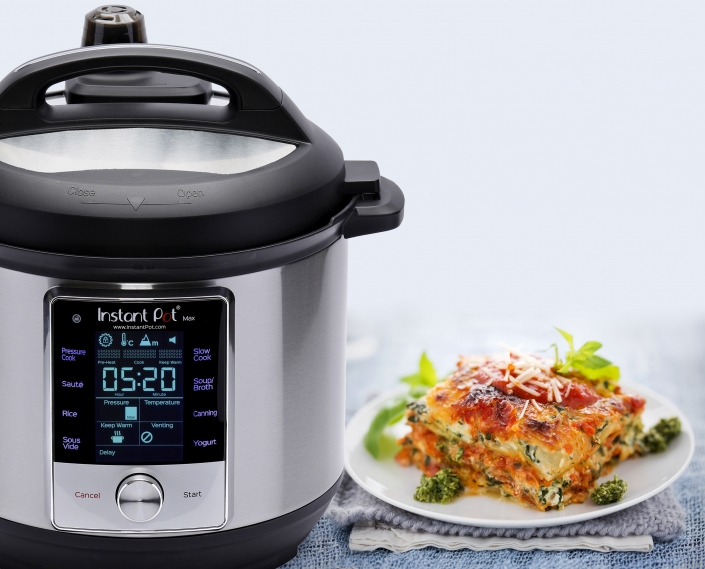 If you are late to the game and haven't heard of the Instant Pot, then listen up! This single kitchen item is about to change your life. Busy mamas, this is for you! It's about to save you time, energy and your sanity; helping you to breeze through bewitching hour every night 🙂


I've always loved the idea of pressure cookers. It is a method of cooking that allows you to cook healthy food fast! Who doesn't love that combo?!?!

Coming with varying features, different sizes, and price points; this single pot literally does it all. From creating the perfect caramel, eggs, to getting a delicious dinner on the table quickly!
This is the model that I have in the 6 qt. option. For a family of six, it is a great size. However, they do have this newer model that includes a sous vide option. Depending on your budget, this would be the one I would go with! Read more about why you want to incorporate sous vide cooking into your daily life!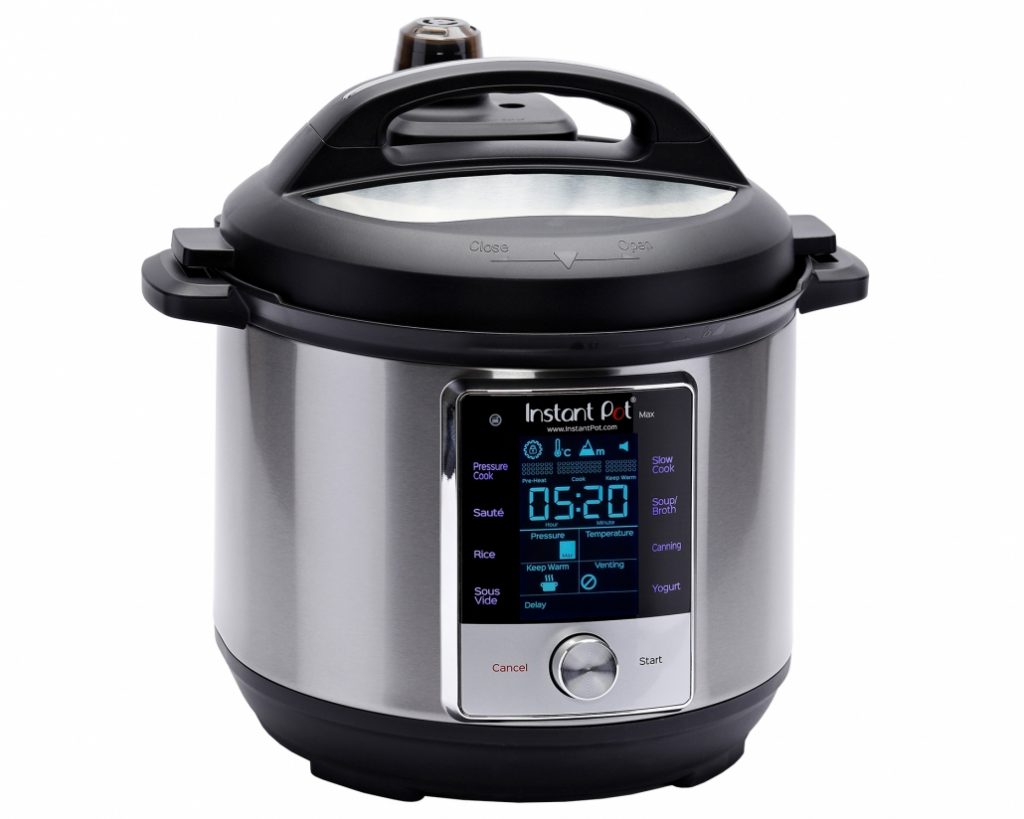 Fast
Because the pressure cooker cooks at a higher temperature than what can be achieved by a conventional boil method on the stovetop; this means a shorter cooking time. It's almost 2x faster than conventional cooking!
Healthy
Plus the higher temperatures and faster speed of this cooking method flash-cooks vegetables. This allows them to retain more vitamins than traditional boiling!
Clean
How many times have you used the stove top to rush back because your pot was spilling its contents all over your stove top? Anyone else love the idea of skipping the stove clean up?!? This pot contains all the splatters that would normally end up all over your stove!
Green
Because this pot requires less energy/electricity to operate; the combination of less heat and times translates to about a 70% energy savings!
Easy
Not a good cook? Notorious at creating only mediocre meals? Constantly getting distracted with life and burning dinner? Yup, me too 🙂 Or maybe you just are like many of us mamas; trying to juggle a lot on our plate and are looking for ways in which to simplify your life?
But this Instant Pot really is simple! In four simple steps, you have a meal ready to go!
Add Ingredients and liquid to the Instant Pot
Select the cooking program
Continue your daily life until it beeps
Release pressure and serve!
Simple right?!?!
Safe
In all honesty, we got a pressure cooker for a wedding gift years ago. Watching my Brazilian mother in law whip out amazing meals in half the time for years, I loved the idea of it! But it terrified me. The possibility of doing something wrong and the pan exploding or removing the top before the pressure had released…..scared me enough that I never used it. Ever.
The only times it got used was if I prepped everything and had my hubby do it for me. Well, that completely defeated the purpose. But when I started seeing yummy recipes pop up on Pinterest using this Instant Pot, my curiosity was peaked.
As a modern pressure cooker, this pot has additional safety systems in place to ensure that if one should fail, another will kick in. AKA, all my previous fears have been resolved!
Why you want this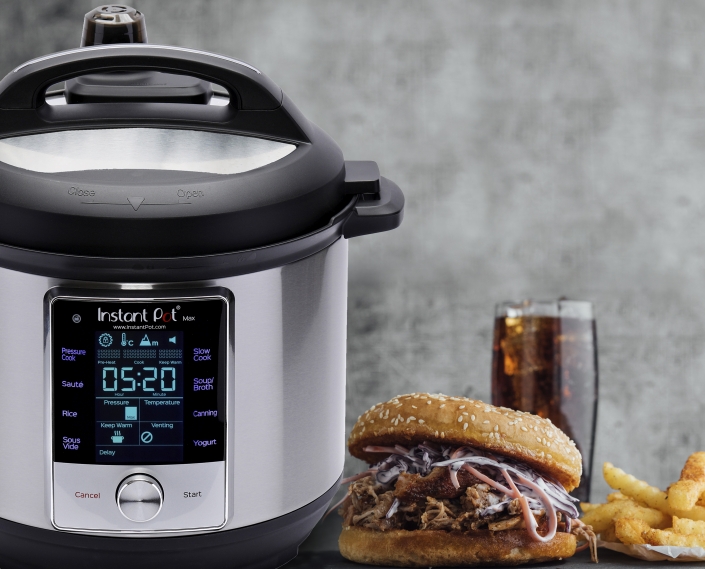 Here is the deal. There are all sorts of gadgets that you can get for your kitchen. There is always something new and "exciting". Personally it can be hard not to get caught up in the excitement of the newest thing.
I try to limit myself to things that will make a difference in my day to day life. Something that will help me simplify my life, diminish the stress and let me spend more time doing things I enjoy. This is one of those items.
This pot allows you to throw everything in, and while it does its thing cooking, you are "free." No need to stay close by making sure it doesn't overflow, or keep stirring.
I love using the time it is cooking to clean up so after dinner when we hit the rush to get through the evening routine and get kids in bed, I can focus on them. Then by the time they are in bed, there is no dirty kitchen waiting for me!
My favorite tip is to do a big shop for some of the common ingredients I use often such as different veggies, onions, garlic, etc. I cut them and freeze as soon as I get them. This allows me to cut down on the prep time for meals making it even quicker!
Take a look at some of these yummy recipes you can use your Instant Pot for! My favorite is this Brazilian bean stew paired with these Brazilian cheese bread!
Enjoy!
XO,
Morgan