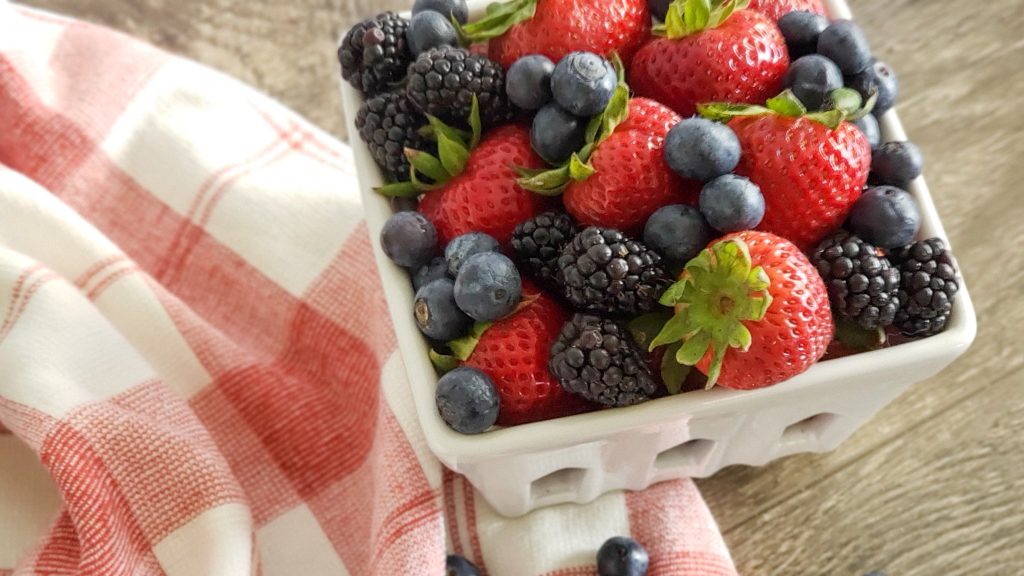 As a busy parent, I found myself stuck in a rut of serving my kids the same boring breakfast every day. I realized that I had gotten into this routine because I didn't have the time to look for other quick options. But when I noticed my kids complaining and dragging their feet in the morning, I knew it was time for a change. I spent a lot of time researching and taste testing with my little ones to find easy, quick, and healthy breakfast options that were kid-approved. After much trial and error, I found 10 quick and easy breakfast recipes that are ready in less than five minutes to share with you!
You've probably heard that breakfast is the most important meal of the day. That's something my parents drilled into me when I was growing up, and now I'm passing that knowledge down to my own children. It's not just a cliche; studies have shown that a healthy breakfast can have a significant impact on a child's or even an adult's day. Teachers, for example, can often tell if a child has skipped breakfast or eaten something sugary like cereal or pop tarts.
But just because breakfast is important doesn't mean it has to be time-consuming. As a busy mom, my goal is to make life simpler for other busy parents out there. That's why I've put together a list of my top ten quick and delicious breakfast ideas that take under five minutes to prepare. With these recipes, you can start your day off right without sacrificing precious time or resorting to boring old breakfast habits.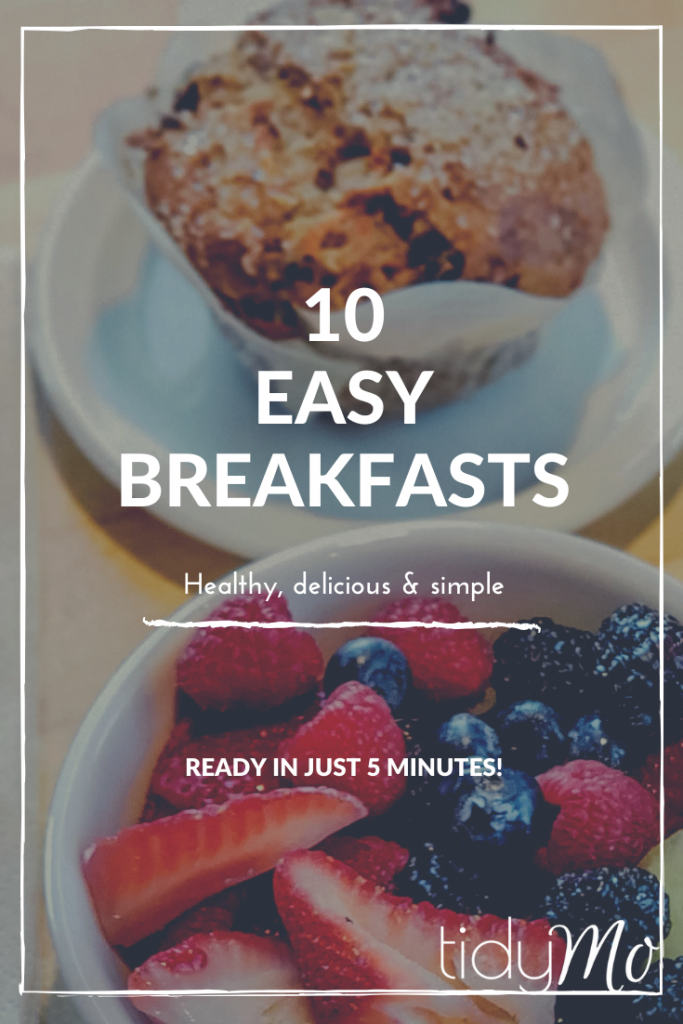 How to get easy breakfast recipes on the table in less than 5 minutes!
One way to save time is to prep all your fruit on Sundays before the week starts. You can cube, slice or chop your favorite fruits and store them in airtight containers in the fridge. Alternatively, if you're a fan of smoothies, you can buy fruit in bulk, cube it, and freeze it in portions. That way, you can quickly pull out your pre-cut fruit and toss it into a blender for a quick and healthy breakfast smoothie.
Another time-saving tip is to make baked goods like muffins, bread, egg bites, and egg McMuffins ahead of time and freeze them. That way, all you have to do in the morning is pop them in the oven or microwave to heat them up. With a little bit of planning, you can have a hot, homemade breakfast on the table in no time.
By following these simple tips, you can take the stress out of your morning routine and start your day off on the right foot. With just a little bit of preparation, you can have a delicious and nutritious breakfast ready to go in less than five minutes.
As a blogger, I may earn a small commission for any purchases made through the affiliate links on this site. I want to make it clear that your support means a lot to me and helps keep this blog running. Please note that using these links will not add any extra cost to your purchase. I have included them for your convenience, and I appreciate your support in using them.
Top 10 quick breakfast ideas
1. Acai smoothie bowl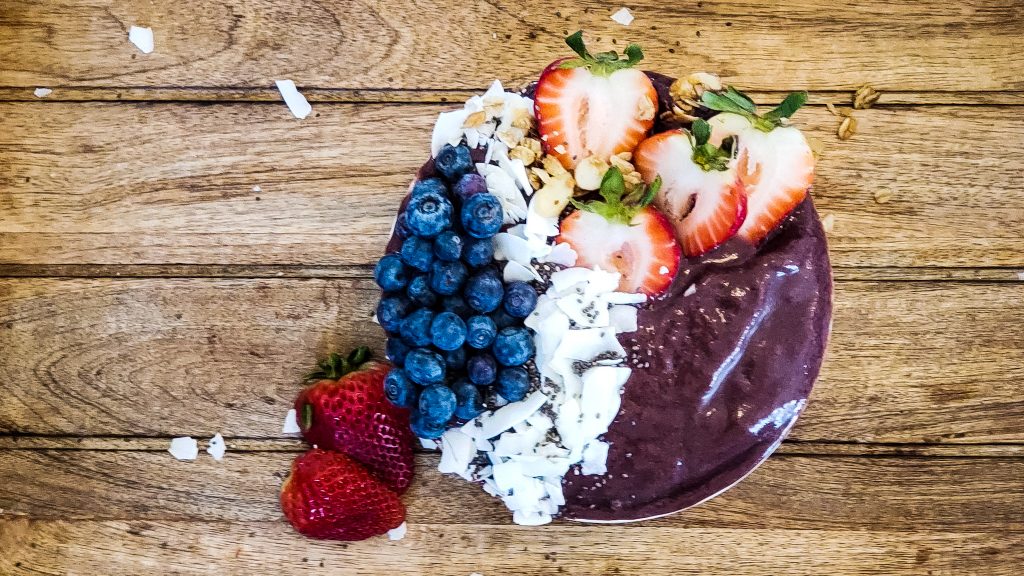 Looking for a healthy and filling breakfast that will leave you feeling satisfied and energized? Look no further than the Brazilian super fruit, Açai! This delicious berry is packed with amazing health benefits and is a great way to start your day off right.
One of the most popular ways to enjoy Açai is in the form of a thick, creamy smoothie bowl. Simply blend the Açai with your favorite nut milk or yogurt, and top it off with fresh fruit, homemade granola, coconut flakes, and chia seeds. The result is a delicious and nutritious breakfast that will keep you full and satisfied until lunchtime.
If you want to try making an authentic Brazilian Açai bowl at home, check out this recipe. It's easy to follow and uses simple, wholesome ingredients that you can find at any grocery store.
2. Acai smoothie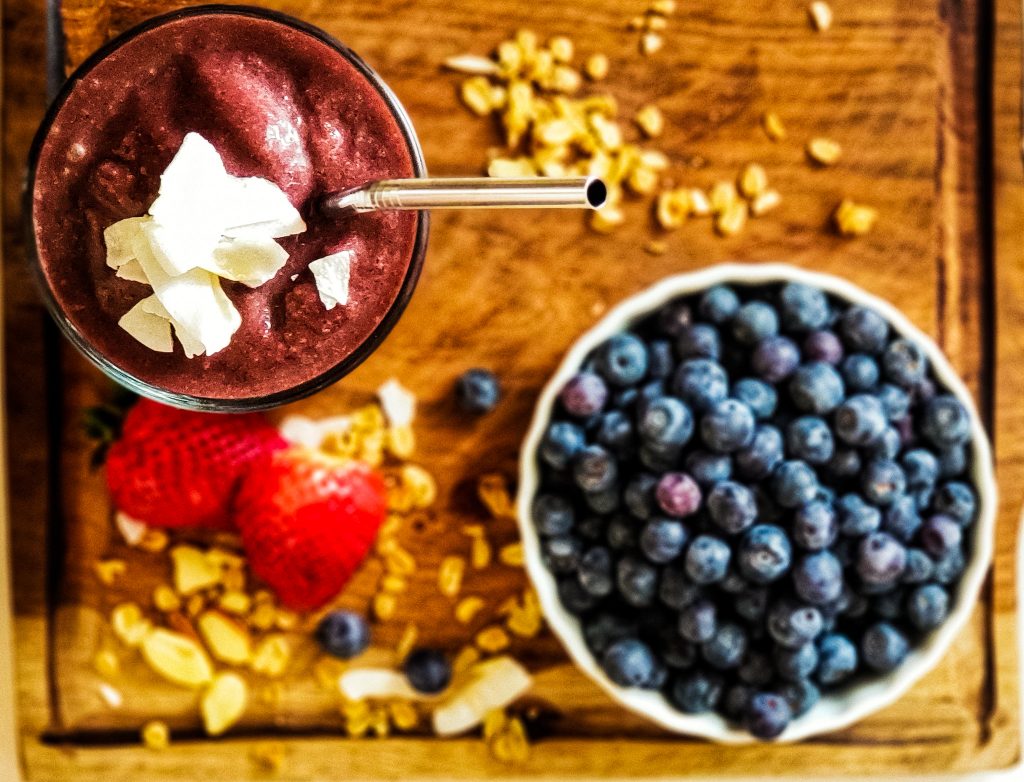 Looking for a quick, healthy breakfast that you can take with you on-the-go? Try this delicious acai smoothie. Packed with all the superfood benefits of a traditional acai bowl, this smoothie has a thick and creamy consistency that's perfect for sipping on the run. For the full recipe, check it out here. And if you have kids who love smoothies too, be sure to check out these spill-proof tumbler cups on Amazon. No more cleaning up messy spills!
3. Yogurt parfait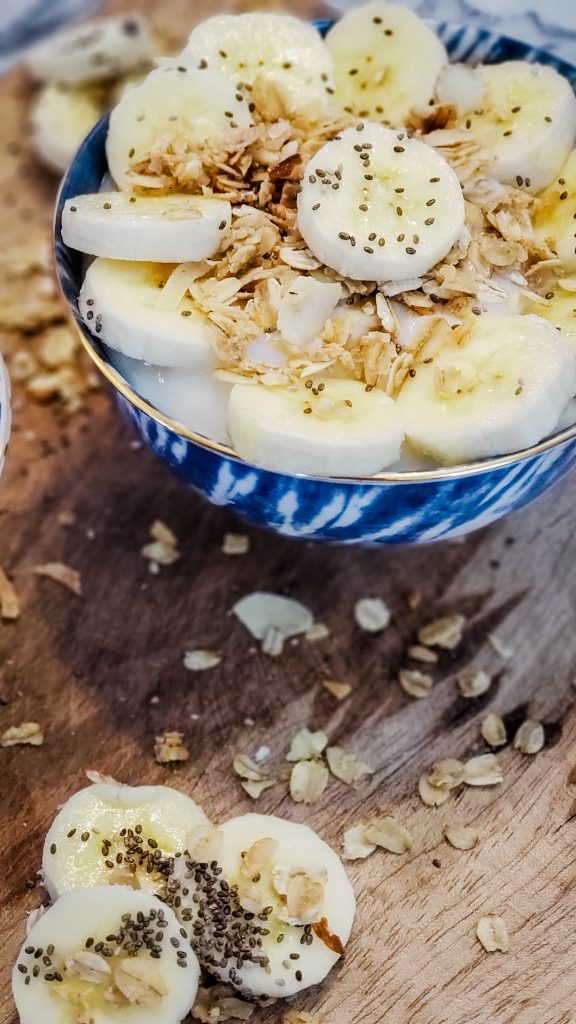 Need a quick and easy breakfast option? Look no further than this yogurt parfait! It's a staple in my house because it's so fast to make. Simply grab your favorite yogurt and layer it with our delicious homemade granola recipe, some fresh or frozen fruit, and a drizzle of honey. For an extra boost of nutrition, we like to add chia and flax seeds too!
If you want to make this recipe even easier, be sure to check out our website for the best homemade granola recipe around. It's quick, easy, and tastes better than anything you can buy in the store. Click here to check it out.
4. Breakfast banana splits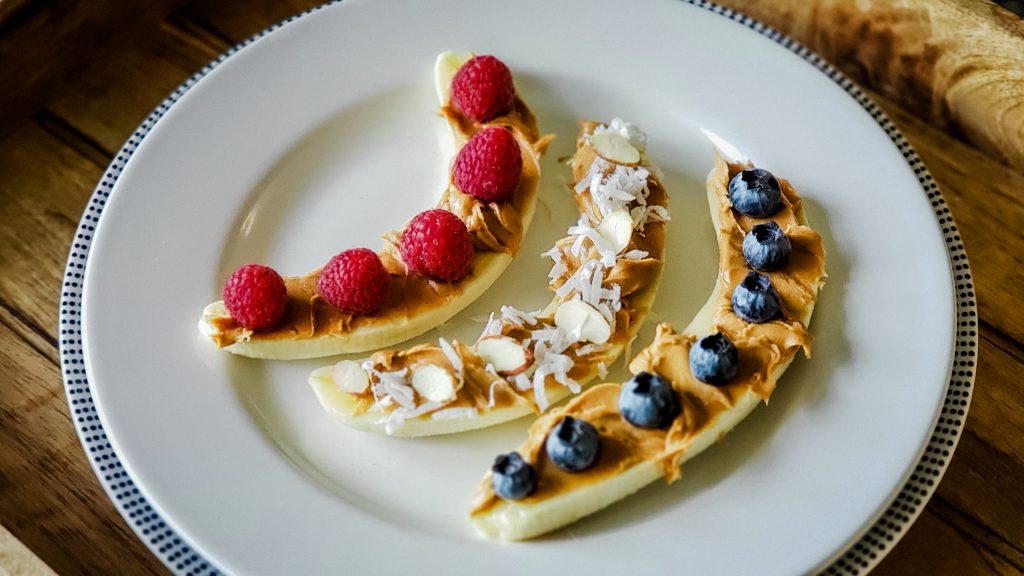 Looking for a quick and easy way to add some excitement to your morning routine? Look no further than your trusty banana! We always seem to have a few on hand, so why not take an extra minute to jazz them up before running out the door?
Here's our favorite way to do it: start by slicing the banana in half lengthwise, then add a generous layer of almond or peanut butter on top. From there, you can get creative with your toppings! Some of our favorites include sliced fruit, a drizzle of honey, chia seeds, almond slivers, chocolate chunks, and unsweetened coconut flakes.
Not only does this simple breakfast hack add some variety to your routine, but it's also packed with healthy fats, fiber, and protein to keep you feeling full and energized all morning long. Give it a try and see how it can transform your mornings!
5. Fruit smoothie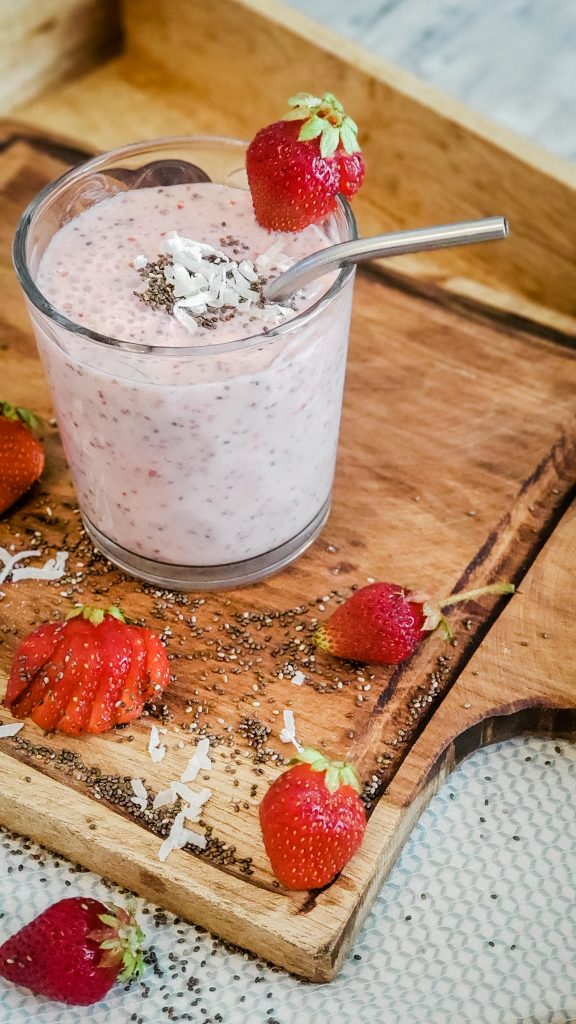 Looking for a healthy and customizable breakfast option that can help you use up any leftover fruit in your kitchen? Look no further than this simple and delicious smoothie!
To make it, all you need is some coconut milk, a variety of fruit (whatever you happen to have on hand), chia seeds, and ice. If you're looking for an extra protein boost, you can also substitute vanilla-flavored protein shake in place of milk.
The best part about this smoothie is how easy it is to customize to your individual taste buds. Add more or less fruit depending on your preferences, swap in your favorite plant-based milk or protein powder, or experiment with different types of seeds or superfoods. The possibilities are endless!
Not only is this smoothie a great way to use up extra fruit, but it's also packed with fiber, vitamins, and minerals to help you start your day off on the right foot. Give it a try and see how it can transform your morning routine!
6. Homemade muffins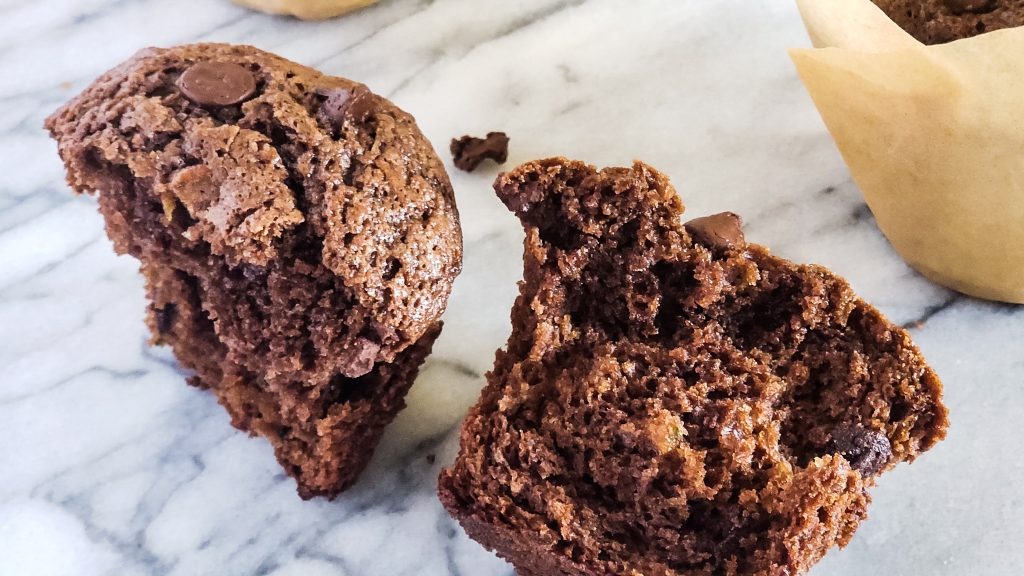 Looking for a tasty and convenient breakfast option that you can enjoy even on your busiest mornings? Muffins might just be the perfect solution! Not only are they easy to make ahead and freeze, but they're also incredibly versatile, allowing you to customize them to your liking and use up any ingredients you have on hand.
Two of our favorite muffin recipes are homemade morning glory muffins and double chocolate chip zucchini muffins. Both are delicious and healthy options that are sure to be a hit with both parents and kids alike.
The morning glory muffins are packed with wholesome ingredients like grated carrots, chopped apples, raisins, and walnuts, making them a great source of fiber, vitamins, and minerals.
The double chocolate chip zucchini muffins, on the other hand, are a decadent treat that also happen to be loaded with veggies. Thanks to the addition of grated zucchini, these muffins are incredibly moist and tender, and the dark chocolate chips add a rich, indulgent flavor that's hard to resist.
So why not whip up a batch of muffins this weekend and enjoy a stress-free breakfast all week long? With recipes like these, you can't go wrong!
7. Egg bites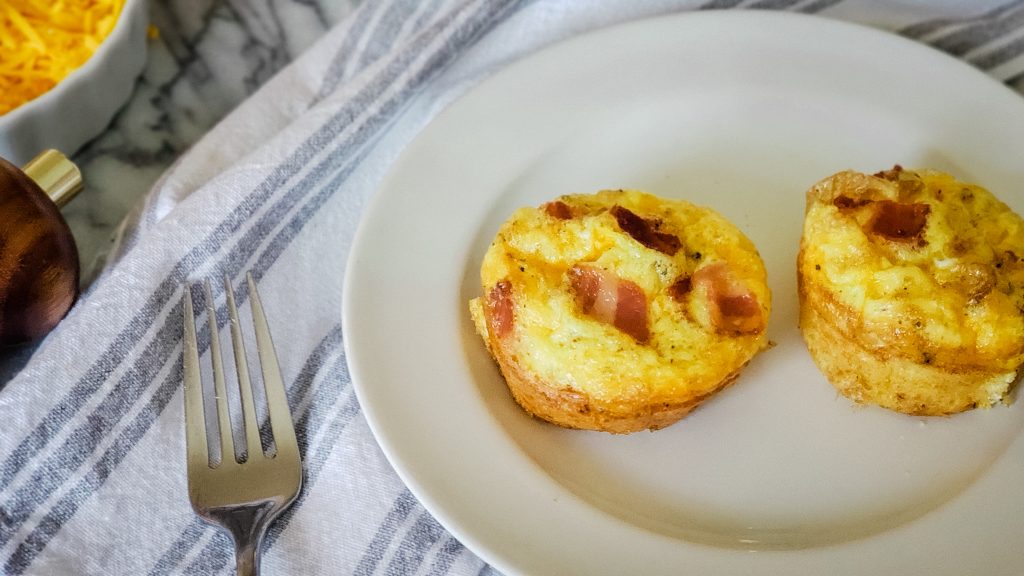 Looking for a quick breakfast option that you can take with you on the go? Try making these easy egg bites!
Simply grease a muffin tin, add your favorite spices and toppings, crack in some eggs, and bake at 400°F for 12-16 minutes. They're perfect for meal prepping – make a batch on the weekend and freeze them for a quick and convenient breakfast during the week.
Some delicious toppings to consider include shredded cheese, diced ham or bacon, chopped veggies, and fresh herbs. Experiment with different combinations to find your favorite flavor!
8. Egg McMuffin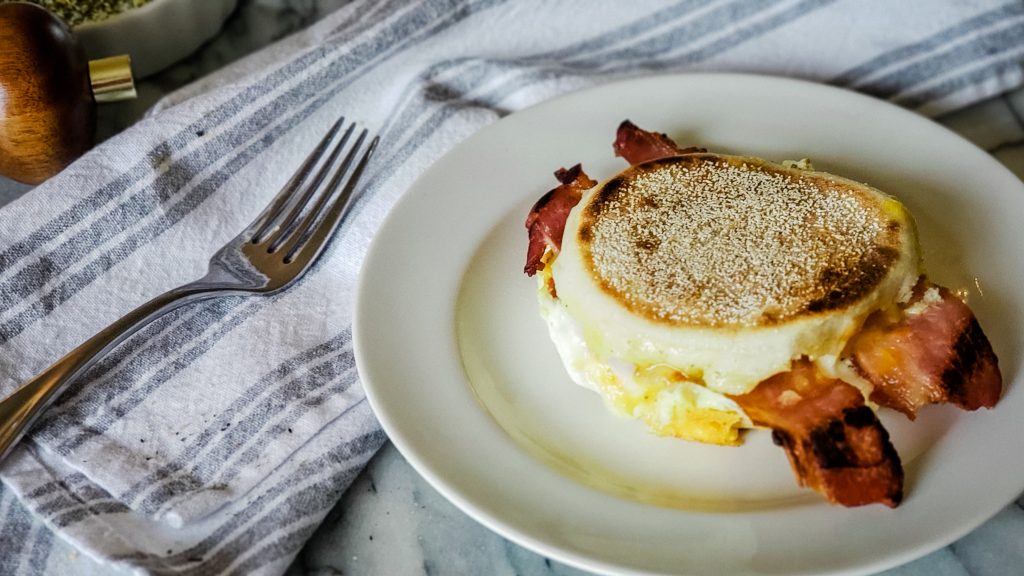 These homemade egg McMuffins are a hit in my household! To make them, you'll need an egg McMuffin maker, which is a small and easy-to-use appliance that's also dishwasher safe.
For the ingredients, you'll need an English muffin, egg, your favorite cheese, bacon, and your preferred seasoning (I personally love using Italian seasoning), as well as a pinch of salt and pepper to taste.
Simply assemble all the ingredients on the mini griddle of the McMuffin maker and wait for the beep, indicating that your delicious breakfast sandwich is ready to go! This is a quick and easy option for busy mornings, and the McMuffin maker makes it a breeze to clean up as well.
9. Coffee cake banana bread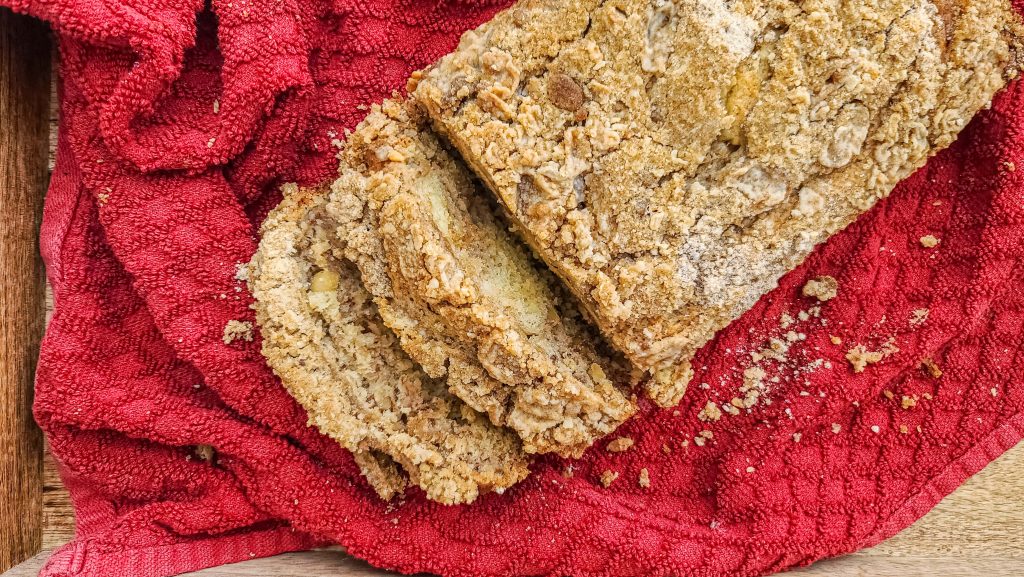 Everyone knows I'm the banana killer in our house. But instead of throwing away overripe bananas, I like to turn them into delicious coffee cake banana bread using my favorite recipe! I usually make a big batch once a month and pre-cut and freeze the slices. That way, I can easily grab one and pop it into the toaster oven for a quick and tasty breakfast.
10. Good old granola bar and a piece of fruit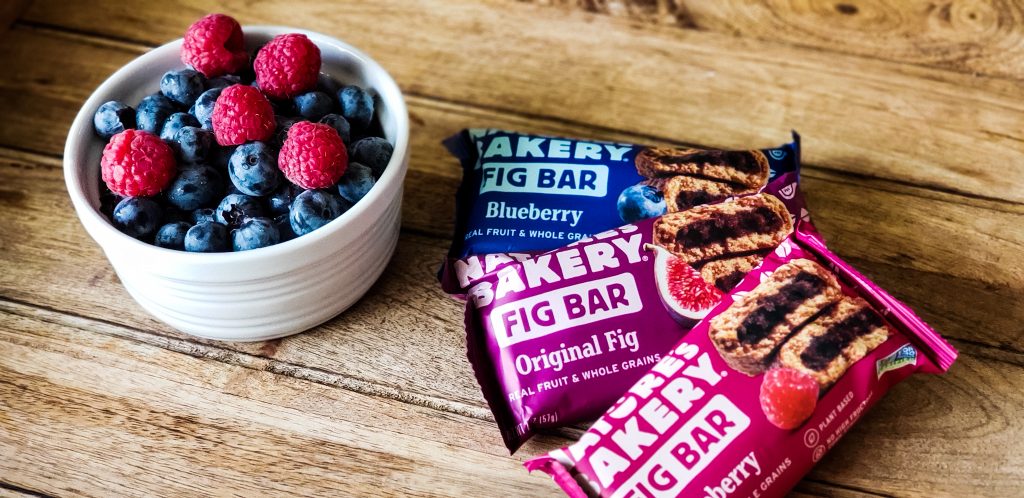 Let's face it, some mornings can be hectic and there's just not enough time for a sit-down breakfast. And that's okay, mama! Give yourself some grace.
To make things easier, keep a basket stowed away with your family's favorite granola bars and a piece of fruit. This way, you can have a quick and nutritious grab-and-go breakfast option ready for those busy mornings. We all need a little convenience in our lives, right?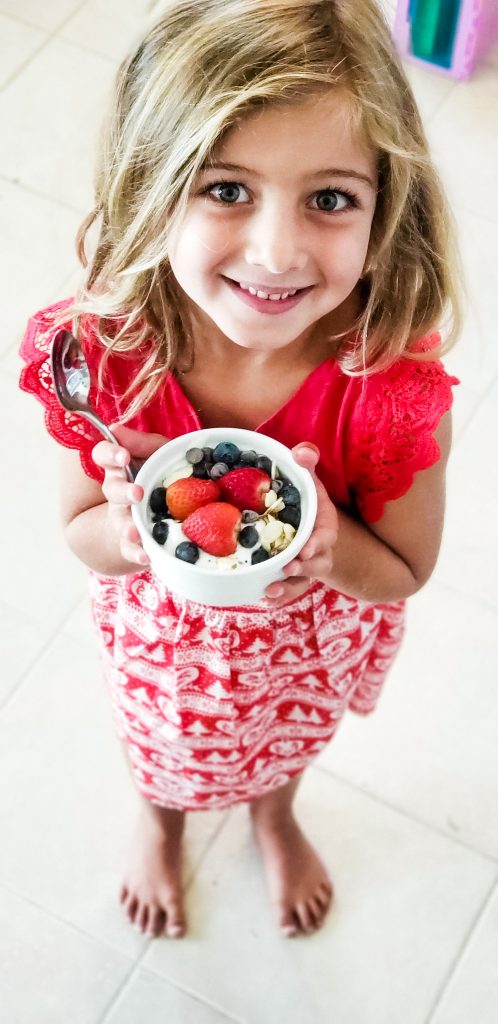 Thank you for taking the time to read through these quick and easy breakfast recipes. I hope they have given you some inspiration for easy and healthy breakfasts to start your day off right.
Do you have any go-to quick breakfasts that you love to make? Let us know in the comments below! Sharing our favorite recipes and tips can help inspire others to try new things and make breakfast a priority.
XO,
Morgan