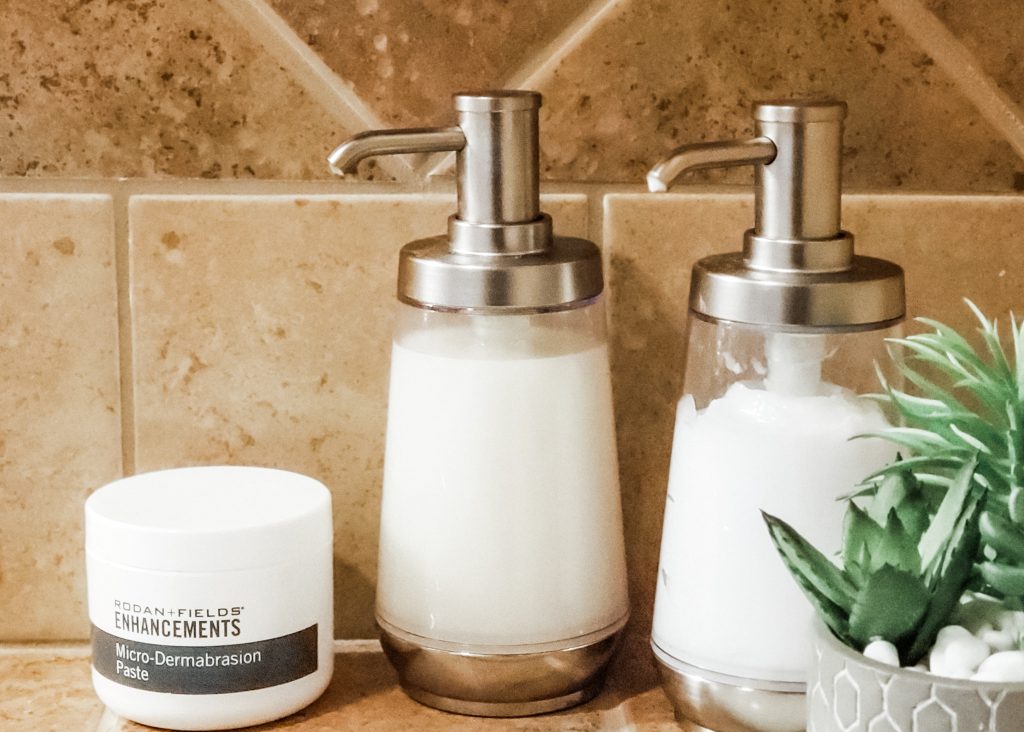 Dream Bathroom
I can't be the only one that has Pinterest boards of their dream bathroom right?!?! Or at least the idea in your head of exactly what it would be like? 😉
While that might not be in the cards right now, this quick fix is a simple and a fast way to make a difference and update your bathroom!
5 Things they always notice about your bathroom
Funny but true; when someone uses your bathroom, they become very observant. How clean it is, whether there are dust bunnies in the corner, if the shower is clean, if that shirt actually made it to the laundry bin, or if it ended up on the floor, etc 😉 Even more so if it is your house! Have you ever paid attention to what catches your eye? 🙂
There are five main points that will stand out when someone walks in:
Sweet smelling sensations: that first smell when someone walks in your bathroom, that will stand out!
A clean inviting bathroom: Is it clean or falling behind?
Garbage mishaps: When that q-tip got tossed, did it make it in? Or is it hiding behind the can on the floor?
Minimize the Clutter: It's there, whether or not you have kids! So is it organized or spread out for all to see?
A marvelous medicine cabinet: What is it that attracts us to other peoples medicine cabinets?!?!
Reality of my bathroom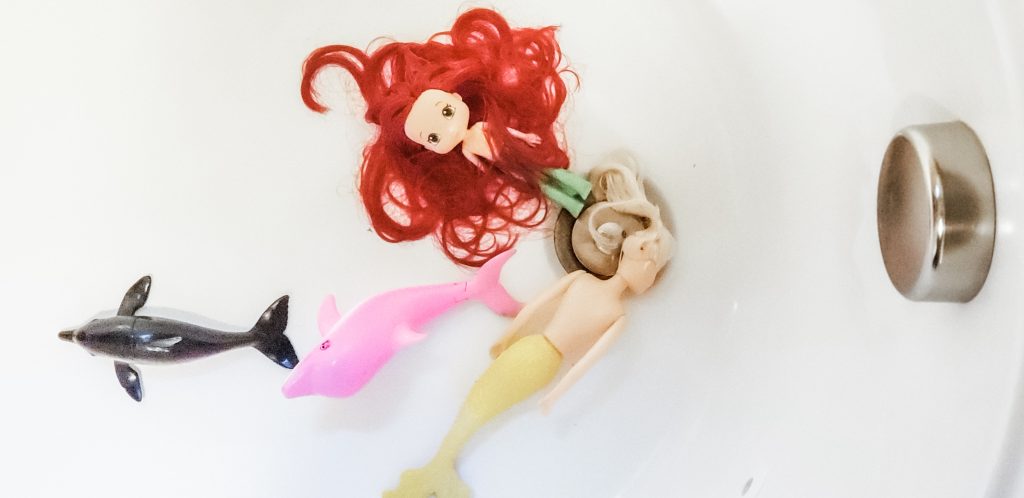 All of our bathrooms have glass shower doors which means absolutely EVERYTHING is visible if someone uses our bathroom. Every time I go in, what catches my eyes the most are the bath toys that my kids have left strewn out all over the shower floor, even though there is a bucket for them right there (Ummm, parents, please tell me what that is about?!?! ;). As well as all the different bottles that are in the shower. So many so, that they don't all fit on the shelf which means there is overflow to the floor.
When I say bottles, I'm talking hubby's shampoo, kid's shampoo, my shampoo, body wash, exfoliating pastes, face wash, etc. There are so many different containers. Between all of those bottles and the kid's toys, it always looks cluttered and messy. And it's all visible and staring me in the face every time I walk in.
As a blogger, I may earn a small commission for any purchases made through the affiliate links on this site. I want to make it clear that your support means a lot to me and helps keep this blog running. Please note that using these links will not add any extra cost to your purchase. I have included them for your convenience, and I appreciate your support in using them.
Attractive and functional space
Which would you prefer?
So following the five main points that stand out in a bathroom, this update tackles the clutter! The goal is to create a bathroom that is attractive yet functional for you. At the same creating a space that you wouldn't be embarrassed to share with guests when they ask you where your bathroom is 🙂
The one thing that you can change quickly that will make a huge difference is taking control of all the bottles. I was looking for something that would fit the following criteria:
Look good
Hold enough of the product to not have to refill all the time
Tile friendly material (aka won't break when eventually it gets knocked over)
Easy to use
I found these refillable bottles and I love them! They are perfect for shampoos, body washes, lotion or any other similar liquid item! They fit the bill on everything I was looking for! Plus they have been both children and hubby approved which means they are a win!
Simple yet huge improvement
Before…

After…
Take a look at the difference! It doesn't always have to be a huge project in order to yield a big change! These liquid dispenser bottles have completely transformed the look in our bathrooms and I love it!
What do you do to help organize your bathroom?
XO,
Morgan