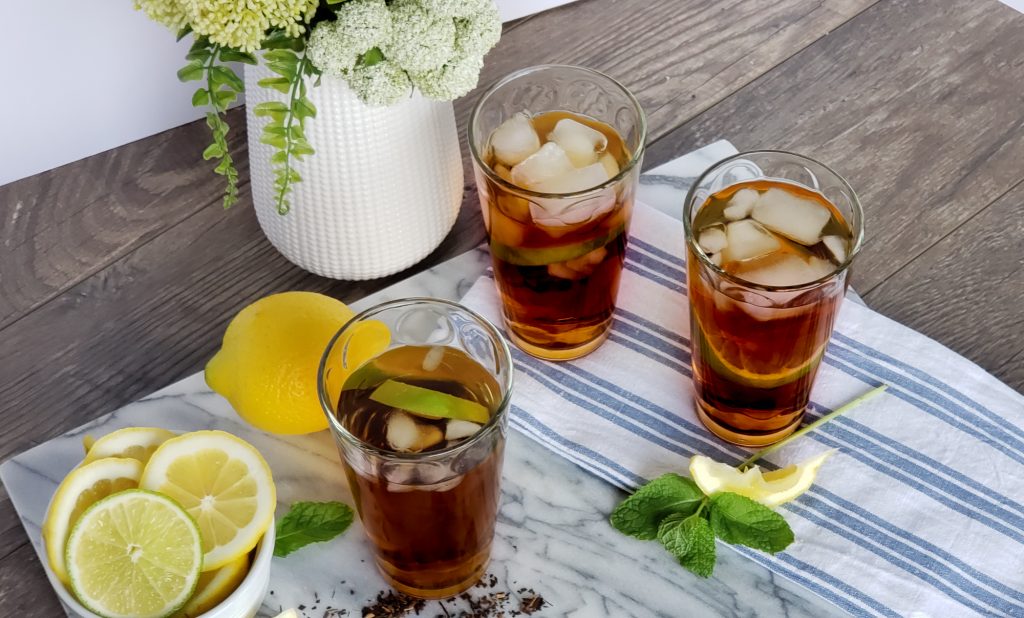 If you live anywhere that compares to home for me, Montana….then our weather is just finally starting to look up! It's May, which hopefully means the snow is gone and we can start to dream of sunshine and summer weather 🙂 With that comes the need to find some new and refreshing summer drinks!
Brazilian Ice tea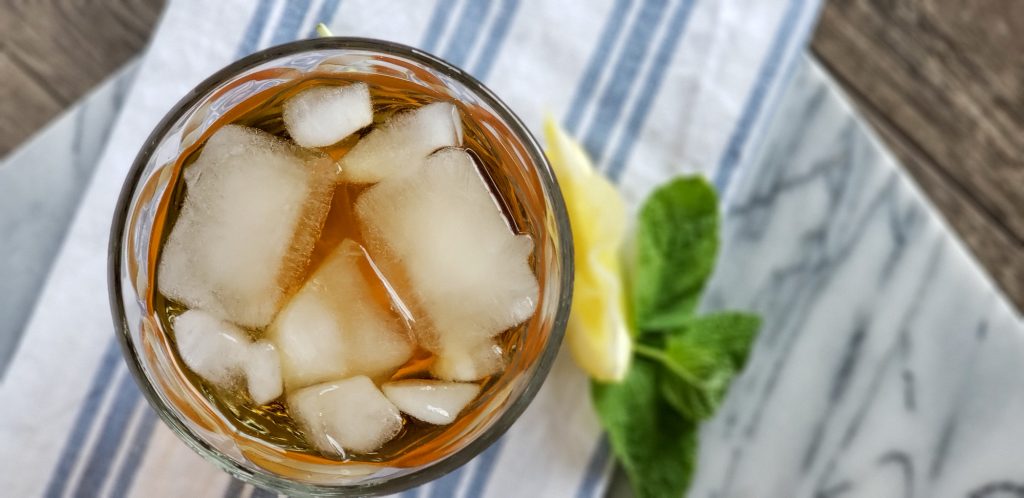 This is the best ice tea recipe I've tried. It's a Brazilian ice tea, and they know food and drinks 😉 Just take a look at this Brazilian cheesy bread recipe, or this amazing superfruit, acai smoothie bowl recipe and you will see what I mean!
Matte, as it is called in Brazil, can be found everywhere. In a country where winter temperatures feel like our summer ;), this is often found at little food kiosks on the street, in the subway, restaurants, or my favorite, on the beach!
Simple and easy, this ice tea is best served chilled as is, sweetened and with lemon.
As a blogger, I may earn a small commission for any purchases made through the affiliate links on this site. I want to make it clear that your support means a lot to me and helps keep this blog running. Please note that using these links will not add any extra cost to your purchase. I have included them for your convenience, and I appreciate your support in using them.
How to make Matte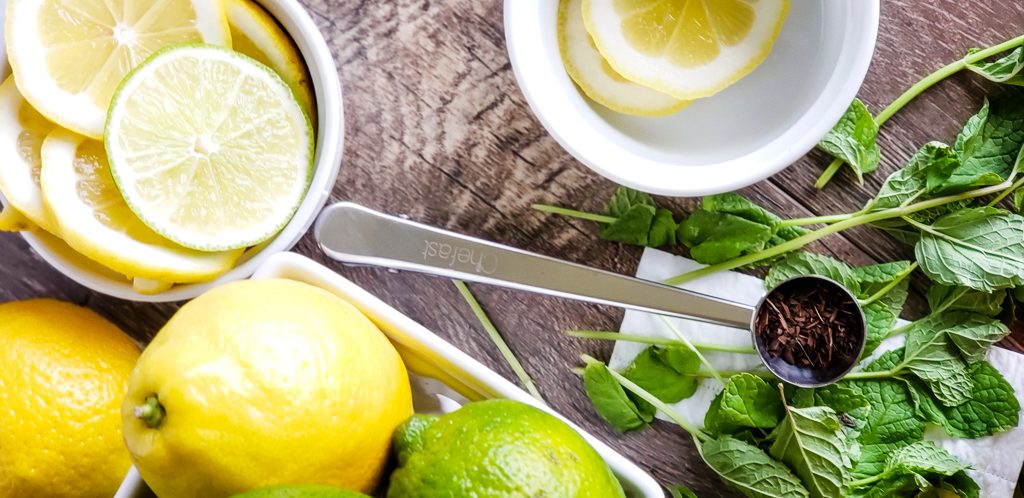 What you need:
Matte tea leaves- You will want this exact brand in order to make authentic Brazilian matte (ice tea)
Large Pot
Large drink pitcher to store the matte when done
Lemon
Sweetener of choice
Directions: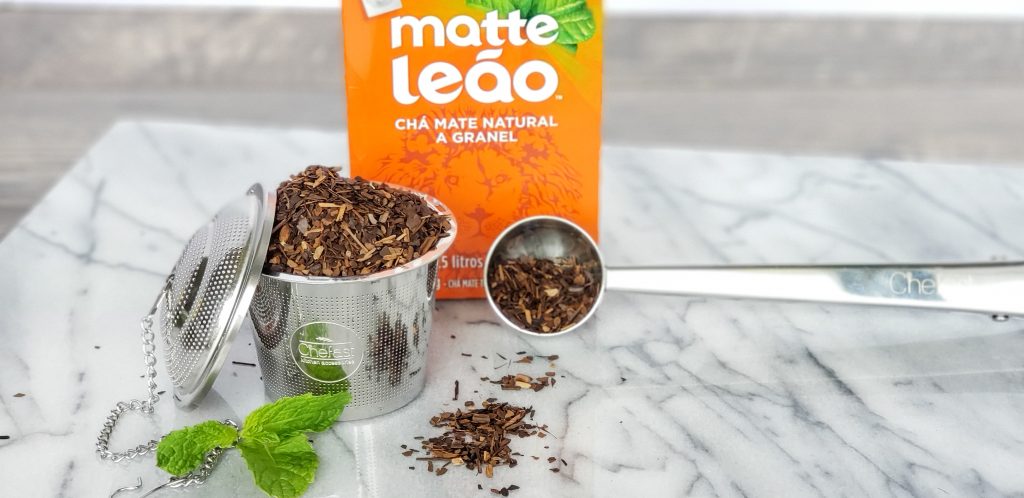 Step 1 – Turn sink water to HOT
Turn your sink water on hot and let it run for a minute to give it a chance to heat up.

You want to get the faucet water as hot as you possibly can
Step 2 – Fill tea strainer with tea leaves
This is the best tea strainer for any loose leaf tea! Using the include TBS scoop, add 3 scoops of loose tea leaves. Set aside.

I LOVE this one! We've used various models over the years, and this is my favorite by far! Normally I use the large one for making matte as it makes a larger batch. However, the two smaller strainers would be perfect for single cups of any loose leaf tea!

My favorite part is that the holes are fine enough that you don't end up with loose tea leaves at the end floating in your tea!!! And the included scoop with a clip makes it easy to always get the right amount of tea leaves!
Step 3 – Measure 2 qts of hot water
Fill your drink pitcher with 2 qts of the hot faucet water.
Step 4 – Add hot water to pot
Pour the 2 qts of hot water into your large pot on the stove.
Step 5 – Add tea strainer/s and set burner
Attach the hook at the end of the tea strainer chain to the top rim of the pot. Set burner to medium-high (about a level six if your oven has numeric dials)
Step 6 – Heat for 10 minutes
The water should be really hot, but should never reach the point of boiling. If it does, turn the burner temp down.
Step 7 – Remove the strainer/s
Remove the tea strainer/s and set aside. Pour the hot tea into your drink pitcher.
Step 8 – Sweeten
Sweeten to taste with your favorite sweetener and stir well!
For 2 qts of matte tea, we usually add 1/4 – 1/2 cup of organic granulated sugar. However, the sweetness of this tea is completely to taste! So play around with how sweet you like this!
Add the sweetener while matte is still hot so it dissolves
Step 9 – Cool
Place in fridge to cool.
If you don't have time to wait for it to cool in the fridge, or you want some right away here is a tip! Add an extra scoop of tea leaves to your recipe, and using a cocktail shaker like this one, pour in some hot tea, add ice and shake it up! You will instantly have refreshing tea without the wait 🙂
Step 10 – Add lemon or lime
For an authentic Brazilian ice tea taste, add lime slices or juice. But if you don't have lime, lemon tastes great too!
That's it! Simple, quick and refreshing, this is my favorite warm weather drink! For another delicious option, try this recipe for the best homemade lemonade! OR if you are feeling really creative, mix up a batch of both, combine and create the most delicious Arnold Palmer you will ever taste 😉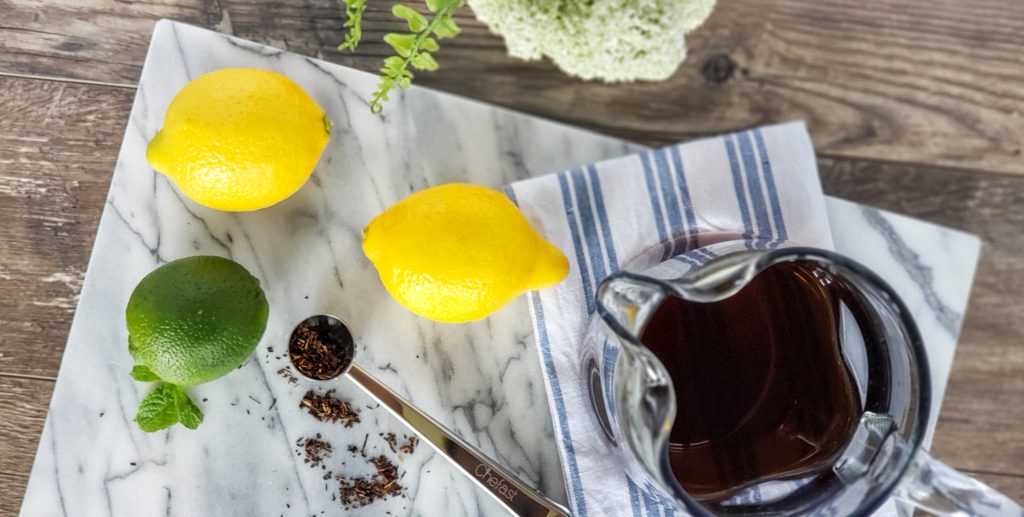 What is your favorite summer drink?
XO,
Morgan