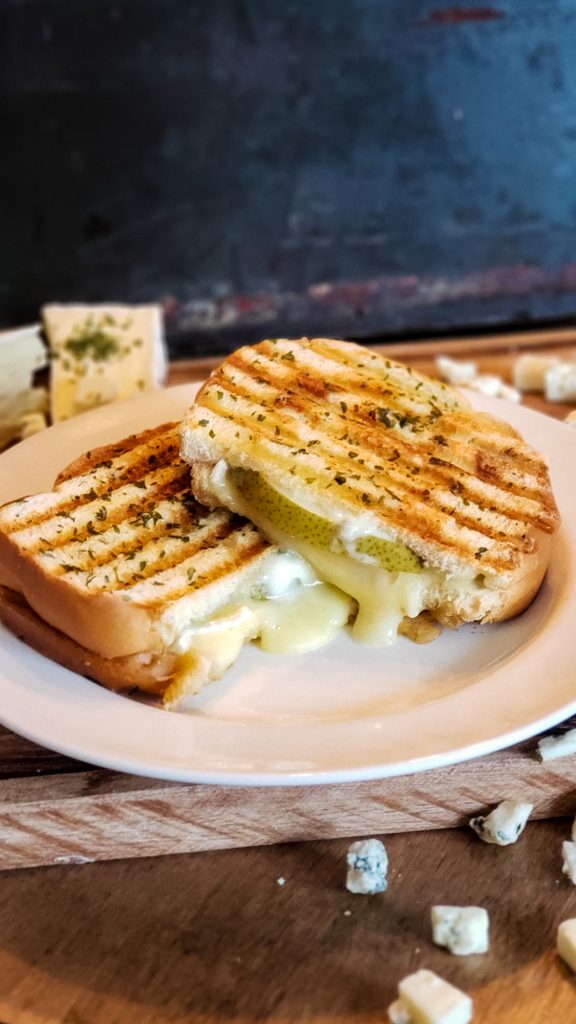 These 7 Amazingly Delicious Grilled Cheese Sandwiches recipes take this traditional sandwich to the next level with unique flavors sure to become your new favorites!  
7 Grilled cheese sandwich recipes
Grilled cheese sandwiches are a comfort food classic, but it's time to take your taste buds to new heights. I've curated a list of unique and delicious grilled cheese recipes that will leave you craving more. Whether you're a grilled cheese enthusiast or a skeptic, I guarantee you'll find at least one sandwich on this list that you'll fall in love with. Get ready to indulge in the gooey, cheesy goodness of the best grilled cheese sandwich recipes and experience flavors you've never tasted before. Trust me, one bite and you'll be doing a happy dance from these grilled cheese sandwich recipes!"
Apple + Gouda- tart plus savory flavor. Granny smith apples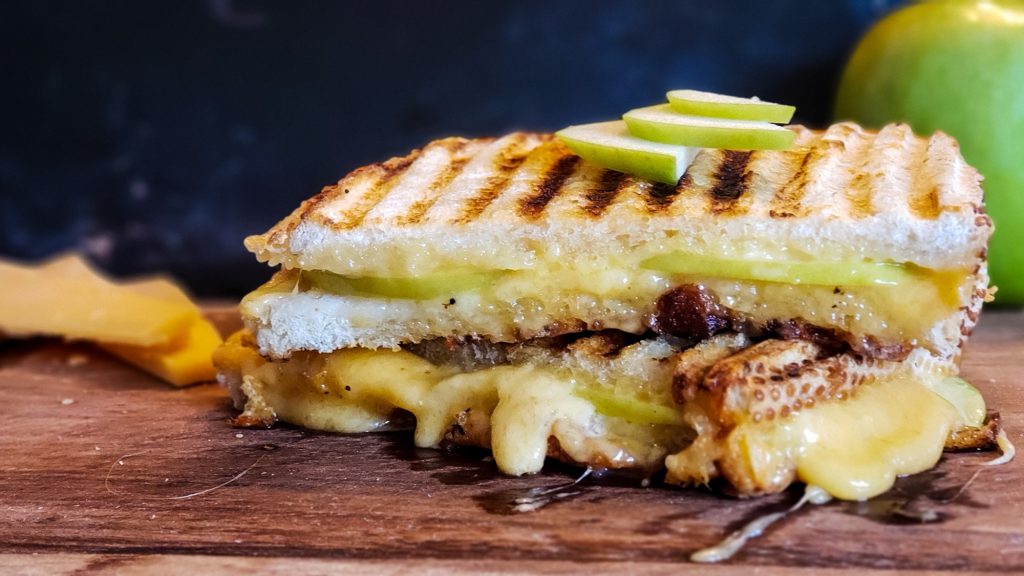 An apple and gouda grilled cheese sandwich will give you a savory taste with a little bit of tart, and it's delicious! Something about fruit and cheese just goes together, and this combination is no different! Tasty and simple, it's the perfect quick grilled cheese sandwich!
Get the recipe here!
Pear, gorgonzola + brie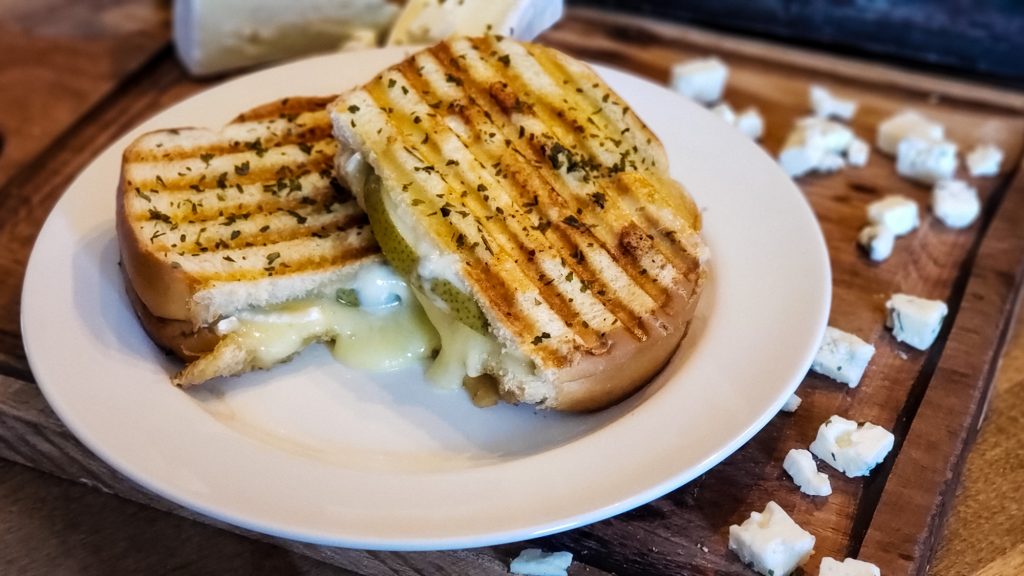 This pear, gorgonzola, and brie sandwich is my new favorite grilled cheese ever! The combination of creamy brie and gorgonzola cheeses mixed with sweet fresh pear takes a childhood classic sandwich and makes it a gourmet meal!
Get the recipe here!
Gruyere, herb + caramelized onion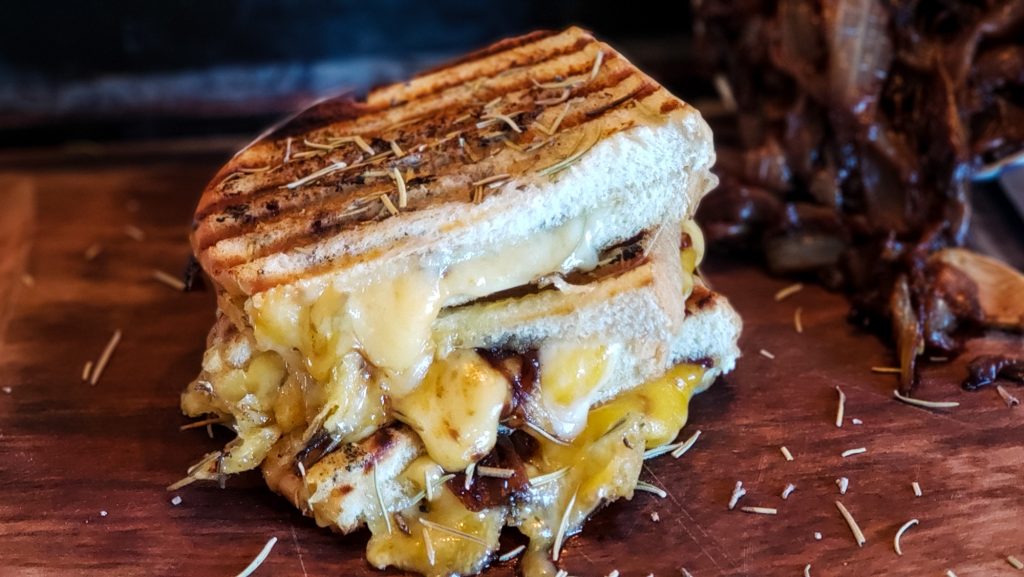 When you mix white cheddar cheese, caramelized onions, and tasty rosemary butter, you are left with a delicious adult grilled cheese sandwich!
Get the recipe here!
Bacon, brie + apricot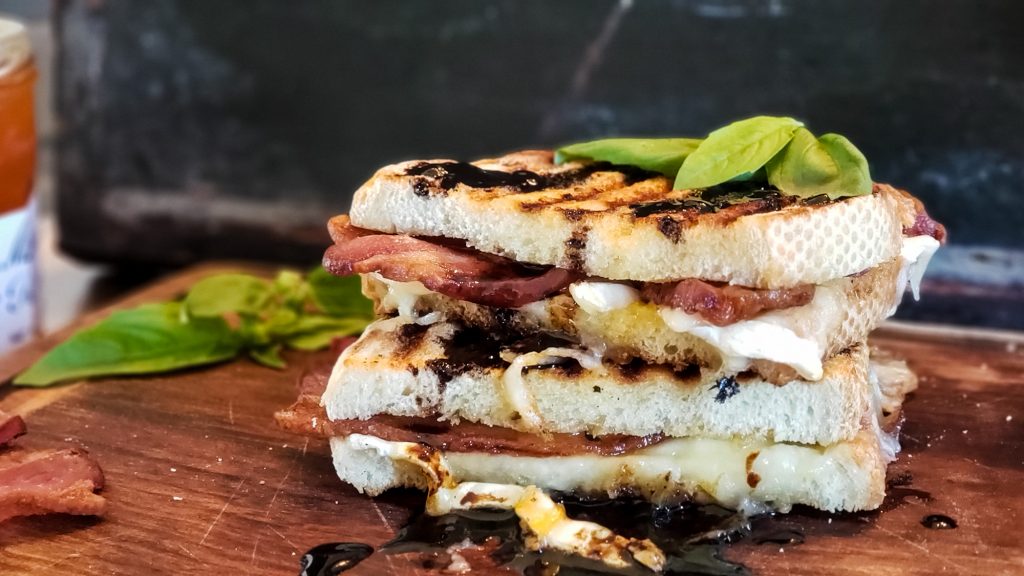 This sandwich has salty bacon, creamy brie, sweet apricot jam, and a balsamic reduction drizzled on top.
I made my husband try every single one of these 🙂 And let me tell you….this has made it to his favorite food list. It is that good!
Get the recipe here!
Pesto, artichoke + Havarti cheese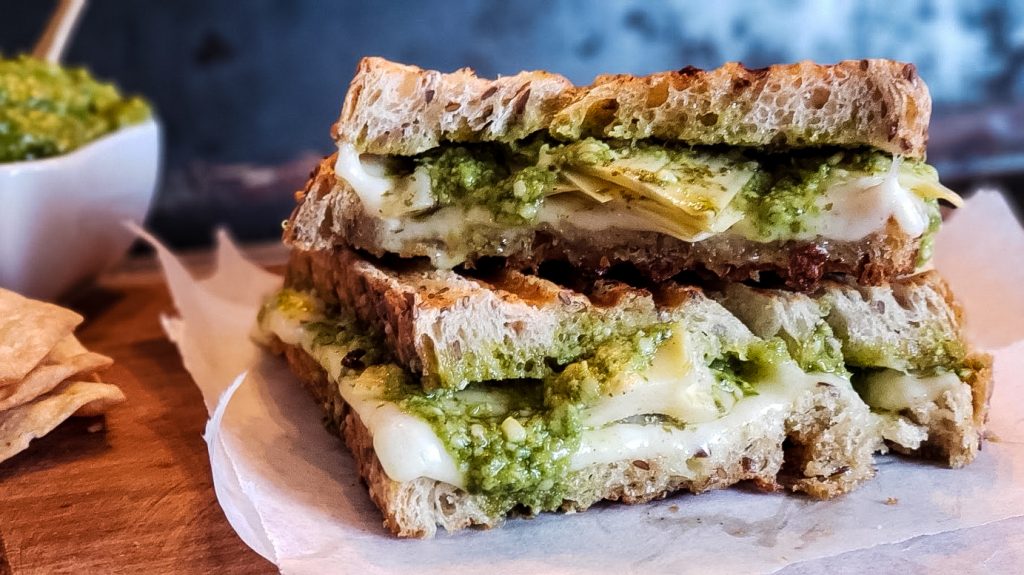 Any time you add pesto to a grilled cheese sandwich, you immediately add a new dimension of goodness! So, whether you choose to make your own homemade pesto or use it from a jar as I did, you will love this sandwich!
Get the recipe here!
Pesto, tomato + cheese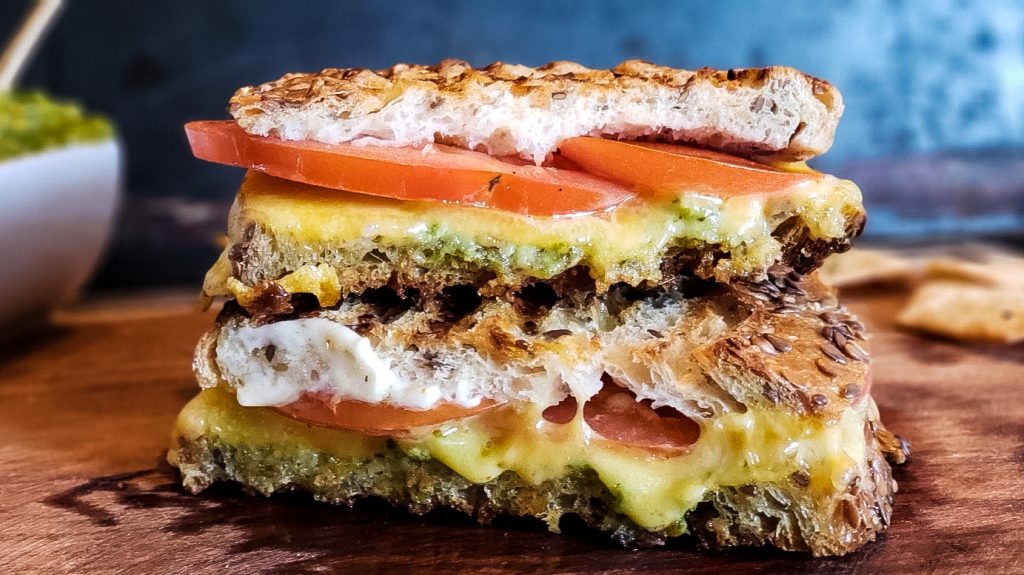 This grilled cheese sandwich is a mama classic. It is comfort food at its finest. But, when you add in a few extra ingredients, it surpasses the taste of a normal grilled cheese sandwich!
This is my family's favorite grilled cheese sandwich to pair with a bowl of soup! Some of our favorite soups to eat with this are; tomato soup, Instant Pot chicken noodle soup, Instant Pot minestrone soup, and finally Instant Pot chicken tortellini soup!
Get the recipe here!
Blueberry + brie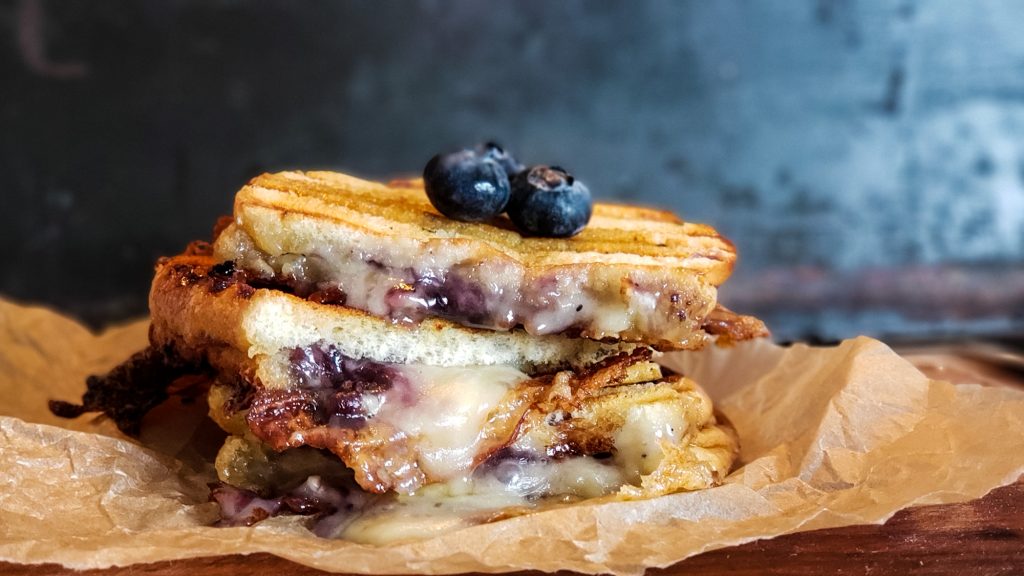 This blueberry and brie grilled cheese sandwich is the definition of decadent. The sweet and salty combination makes this the perfect treat! This was a favorite for both of my girls for obvious reasons 🙂 So whether you love the combination of fruit and cheese or have kids, this recipe is a must-try!
Get the recipe here!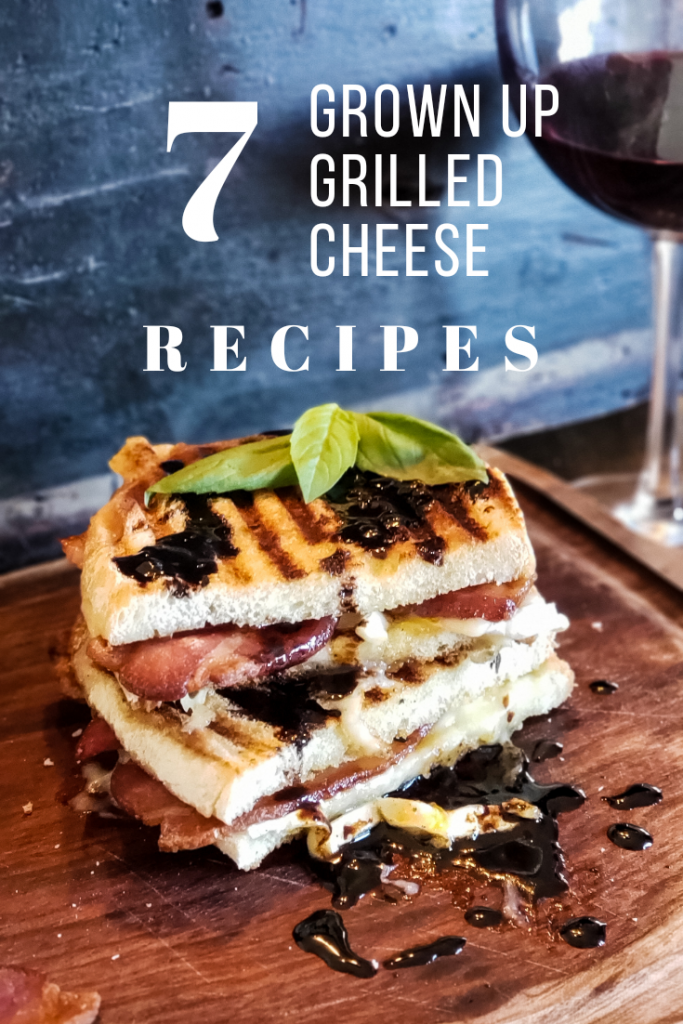 While a typical grilled cheese sandwich is good comfort food, without question, these adult grilled cheese recipes are even better! Undoubtedly, these sandwiches are unique and delicious and sure to become family favorites!!!
What is your favorite way to eat grilled cheese? Drop it below! And make sure to follow tidy mo for more delicious recipes delivered straight to your inbox!
XO,
Morgan