Instant Pot Chili is an easy and delicious dinner your whole family will love. Takes minimal time to prep and you end up with a hearty soup perfect for those cooler days!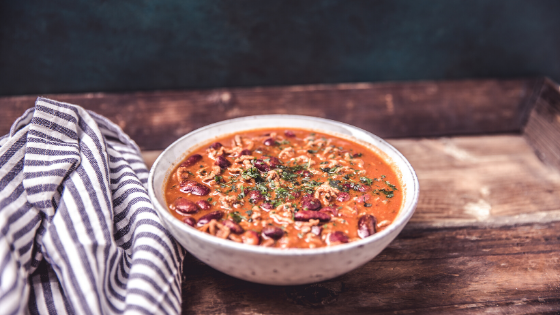 We all need a list of great Instant Pot soup recipes that are both simple but also delicious! I've been compiling my favorites so that when Soup Sunday rolls around, I have some great options to choose from! I don't know about you, but I need recipes that are consistently good and kiddo approved!
Get organized for the upcoming week
I love to use Sundays to get myself and my family organized for the upcoming week. A majority of the day Sunday for us involves some aspect of fun or finishing up a project. However, in order to have a more relaxing and productive week, I take some time for planning ahead. Thirty minutes of meal planning on Sunday mornings saves me hours of chaos. This reduces those last-minute ordering out on busy nights. Wait…why does that feel like every night 😉
These two things help me keep weeknight meals easier:
Online grocery delivery- If you have tried online grocery ordering….then you know exactly why I swear by it. If not, and you are curious about why it's so amazing then check out this link. It will save you $10 on your first order! Plus you'll see for yourself why it's so amazing when life is busy.
Code: MARAUJO13912C
Plan your weekly meals out on Sunday- Take a half-hour as a family and decide on meals for the week. We try to stick to this meal plan. It has taken a lot of guesswork out of "what the heck am I supposed to cook for dinner?" This meal plan designates Sunday as Soup Sunday in our house!
Soup Sunday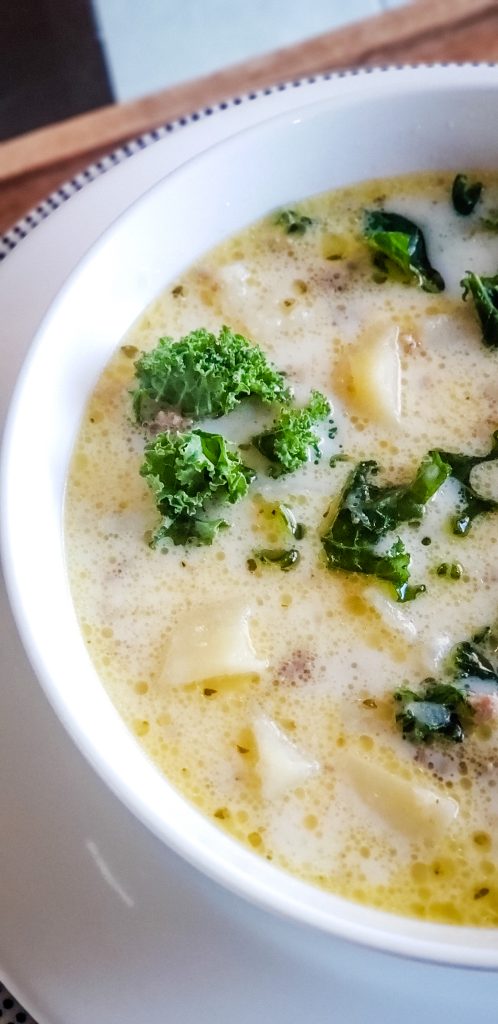 Soup Sunday is a great way to have a quick and easy meal and use up a lot of extra ingredients you have.
Some of our favorites so far that are consistently a hit, are this Zuppa Toscana and Minestrone soup recipe!
The new question I'm always asking them is "is this recipe blog-worthy?" Their response was an animated shout that yes it was 🙂
"Best chili ever"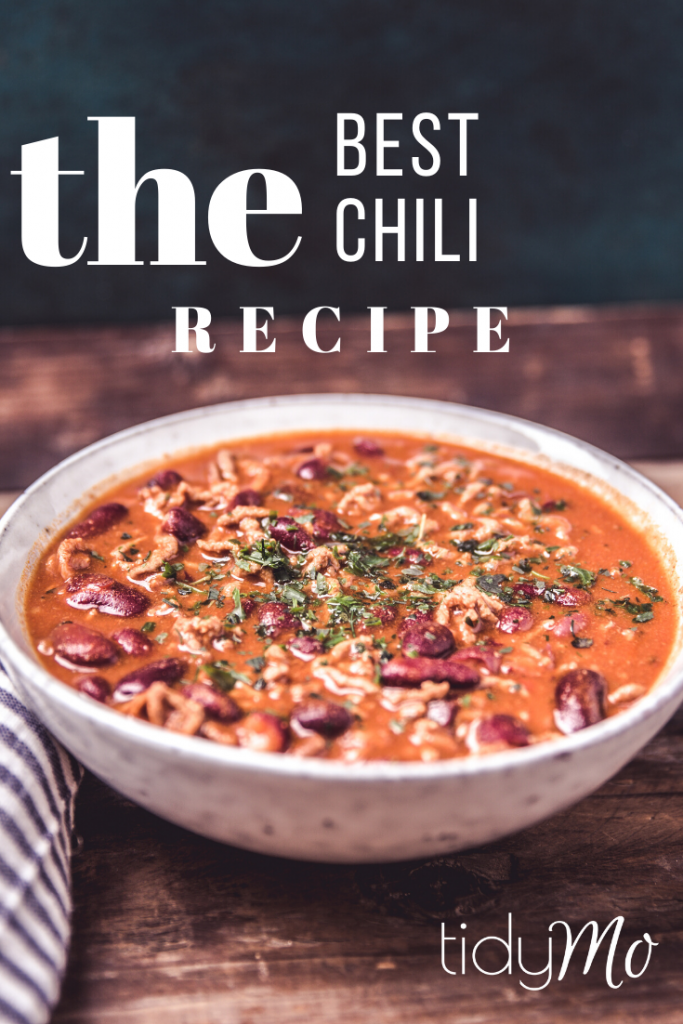 All of my kids are very different eaters with different taste preferences. However, all of them said this was the best chili ever. This hearty recipe is packed full of flavor with as much kick as you want. This specific version of this recipe has meat. However, if you are looking for a budget-friendly or vegetarian version, simply omit the meat! My family loves the meatiness of this recipe, however, I prefer without 🙂 You'll have to try for yourself and decide on your favorite way 🙂
Make a full meal by pairing it with Instant Pot cornbread or our favorite, traditional pão de queijo, brazil cheese bread. These cheese bread balls are the perfect substitute for any meal that pairs great with a slice of bread 🙂
So, after many tries and fails in the chili recipe department, here is our new favorite version of the classic chili! Enjoy!
Ingredients
1.5

pounds

ground Beef

6

strips

bacon good quality,

chopped

1

can

15 ounces kidney beans,

drained

1

can

15 ounces pinto beans,

drained

1

can

15 ounces black beans,

drained

1

can

15 ounces fire-roasted diced tomatoes,

with juice

1

can

6 ounces tomato paste

1

large red onion,

chopped

1

red bell pepper,

seeded and chopped

2

cups

beef stock

1

Tablespoon

dried oregano

2

teaspoons

ground cumin

2

teaspoons

kosher salt

1

teaspoon

ground black pepper

1

teaspoon

smoked Paprika

2

Tablespoons

chili powder

1

Tablespoon

Worcestershire sauce

1

Tablespoon

garlic,

minced
Toppings
sour cream

shredded cheese

avocado

bacon bits
Instructions
Start the sauté: Turn your Instant Pot to saute and add the bacon.

Cook the bacon: Cook until crisp, stirring often to cook evenly.

Set bacon aside: Remove the bacon to a paper towel-lined plate.

Sauté the onions and peppers: Add the onions and peppers and cook until tender.

Add in meat: Add the meat and cook until browned.

Drain grease: Drain off any excess grease- tilt the pot and use a large spoon.

Add remaining ingredients: Add all of the remaining ingredients and ¾ of the bacon and stir to combine.

Pressure cook: Turn the Instant Pot to Chili and cook for 18-20 minutes. Allow pressure to release for 10-15 minutes.

Quick-release: After cooking time is up, turn the valve from sealing to releasing and allow the steam to do a quick release.



Top with: Serve with limes, sour cream, cheese, and a little bacon!
Freezing Instructions
To freeze, cool the chili completely. Place in a large ziploc bag or FoodSaver making sure to remove all air. Freeze by laying flat for up to 2 months.
Tried this recipe?
Mention @tidymo and let me know what you think!
Looking for more recipe ideas? Make sure to check out a few of my favorite recipes below!
Instant Pot Loaded Baked Potato Soup (Coming Soon)
Don't forget to subscribe to our newsletter for more delicious and easy-to-follow recipes delivered directly to your inbox!
XO,
Morgan